Nurse Jackie returns (10.45pm RTÉ Two) and Reconciliation: Mandela's Miracle (10.25pm TG4) looks at the South African leader's near-miraculous achievements during the 1994-95 transition; In Who Wants to Be A Millionaire? Chris's Final Answer (8.00pm ITV) Master Tarrant bows out with a nostalgic compilation of hits.
Nurse Jackie, 10.45pm RTÉ Two
In the first programme in the new series, an overturned bus makes for a crazy day at All Saints. Two new doctors join the staff, Dr. Carrie Roman, a resident who slept her way to the middle, and Dr. Ike Prentiss, a badass Army doc. Dr. Eleanor O'Hara just wants to spend every minute with her new son. Coop is wary of Prentiss but has a crush on Carrie. In the middle of all the chaos, Akalitus gives Eddie back his old job. Eventually, O'Hara decides to tell Jackie that it's her last day at All Saints and she's moving to London to be with her baby and her family. At the end of a long day, Jackie puts one pill into a small jewelry box next to her wedding ring in her night stand. It's a new year.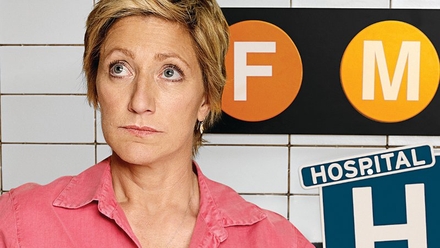 Reconciliation: Mandela's Miracle, 10.25pm TG4
This documentary investigates thee historical events that spawned the rebirth of the Rainbow Nation of South Africa under the stewardship of the late President. It introduces many real-life characters that played a significant role in the 1994-95 transition when the white minority ceded power to the black majority after 300 years of supremacy. At the time Mandela was able, miraculously, to defuse the threat of a civil war fomented by hard-core champions of apartheid. The Rugby World Cup, in the final match of which the Springboks beat New Zealand's All-Blacks, played a major part in Mandela's strategy, a moment of national fusion which brought together South Africans of all races and creeds. In the end, Mandela's transition was achieved through non-violence. Clint Eastwood also features on the set of his South-Africa movie, Invictus.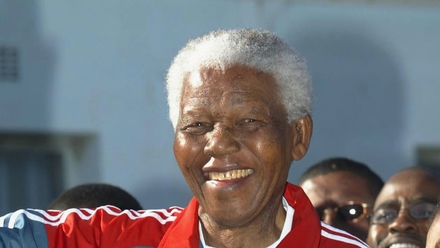 Who Wants to Be A Millionaire? Chris's Final Answer, 8.00pm ITV
Bowing out from the show, Chris Tarrant looks back at some of his favourite moments from the last fifteen years of the series. The show features all of the million pound moments, the big-time winners being Judith Keppel, David Edwards, Robert Brydges, Pat Gibson and Charles Ingram. Chris's all-time favourite is Colin Hallett, the window cleaner who won £125,000. Another notable participant was Bav Patel who famously dithered over the final answer. Chris also recalls Dawn Hawkins who was trying to win money to see her son. Another lucky contestant was Jane Danes who won £50,000 which meant her builder husband who had an arthritic back could retire. Graham Elwell, the first ever contestant also features and, of course, the infamous coughing Major is remembered.