Make sure you've had your dinner before snuggling up for tonight's TV highlights as Neven Maguire with leave your mouth watering in Home Chef and that's exactly what The Restaurant Man hopes to do at 8pm. You're safe enough with the Blue Bloods double bill at 9pm but you may end up chewing on your nails instead.
Neven Maguire Home Chef, 7.30pm, RTÉ One
Neven's popularity knows no bounds as he's proving to be as much of a hit in the US as he is at home. Never one to rest on his laurels, in this series he's trying something new – demonstrating two recipes, a family favourite and one of his own, adapted slightly for this series and for home chefs everywhere! Or as he explains: "I know how much people enjoy both making family favourites and trying something new and a little challenging, and this series has got something for everyone who enjoys cooking at home – and I stress the word enjoy!"
This week he's heading to the wonderful 5-star luxury of Sheen Falls Lodge in Kenmare, Co Kerry. He is going to prepare 'A Trio of Kerry Lamb' alongside head chef Philip Brazil.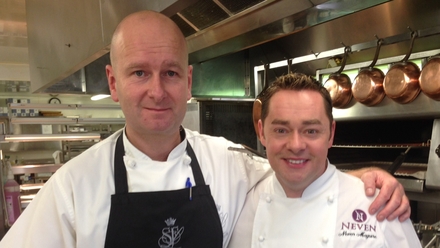 The Restaurant Man, 8pm, BBC One
It's what you get when you cross Superman with The Restaurant, right? Wrong, surprisingly. The Restaurant Man is the new reality show which follows the brave men and women who decide to invest their hard earned cash to launch their own restaurant. Presented by Russell Norman, who has set up seven restaurants in London over the years, he reveals the highs and lows of the business. First up are best friends, Matt and Rich, who put their life savings on the table, with the support of their families, as they launch an edgy burger joint in the UK. So how does it go? Find out at 8pm.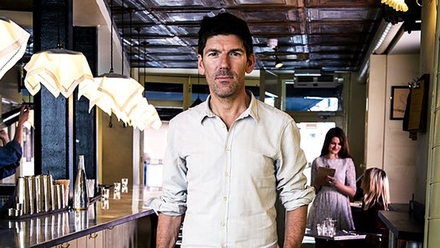 Blue Bloods – Double Bill, 9pm, RTÉ Two **New Series**
Hard to believe but Blue Bloods is now in its fourth series and tonight it returns to RTÉ Two for not one but two episodes. First up is Unwritten Rules and the title is clearly explained after the murder of a police officer. Frank makes it his mission, and that of the NYPD, to bring the suspect to justice. However that's before Erin is forced to release him due to lack of evidence. Naturally tensions are running high in the Reagan household. In the next episode, The City that Never Sleeps, a famous actor shadows Danny as research for a new role but when the movie star is stabbed in action, the station tries their best to keep a lid on events. Think The Hard Way with Michael J Fox and James Wood, only with slightly less comedy.