The last part of the excellent The Golden Age of American Rock series, another visit to The Late Late Show, and 12 Years a Slave director Steve McQueen takes an overview of the history and culture of slavery.
Born to be Wild: The Golden Age of American Rock, BBC4, 9.00pm
The final episode of this excellent series on American rock music is entitled Welcome To The Jungle and that can only mean one thing - we have arrived at the garish, glammed-up metal era of the 1980s. Reagan's decade began with the meteoric rise of MTV and over in LA, a new rock scene emerged of party-anthem pop-metal, tailor-made for TV. Bands like Van Halen, Mötley Crüe and Poison sported lashings of slap, flashy clothes and huge hair and sang songs of sex, partying, drinking and drugs. Meanwhile, blue collar heroes like John Mellencamp, Tom Petty and Bruce Springsteen were producing socially-conscious rock that confronted the struggles of American life. Best of the new metal and heavy rock acts was the deviant and bratty Guns n' Roses and in tonight's show, nice guy guitarist Slash and even nicer guy bass player Duff McKagan talk about how they saw themselves as the antithesis to what they considered fake rebellion and soft-rock drivel. Oi! Jovi, that's you that is!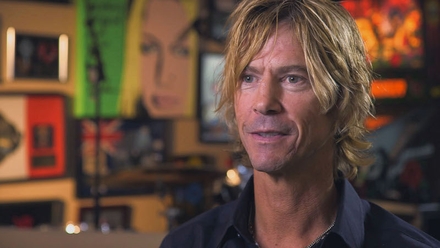 Mr Duff McKagan - he survived being in a band with Axl Rose
The Late Late Show, RTÉ One, 9.35pm
Philomania breaks out tonight - the star of the show (sorry Micheal Bolton) is Philomena Lee, the Lmerick-born woman who was forced to give up her young son for adoption by Irish nuns in Tipperary in the 1950s. Judi Dench plays her in the acclaimed Oscar-nominated film Philomena and tonight the real-life Philomena will tell Ryan Tubridy her heartbreaking story and about her more recent starry experiences in Hollywood. Tubs will also take a crash course in rugby from Rob and Dave Kearney and you can see the results (and possilby the bruises) on tonight's show. Also on board, Hollywood hottie Josh Hartnett and power ballad king Bolton - "We'll be talking hits and hair! He's a classic, he's a one-off." says Tubs of the now shorn soft rocker.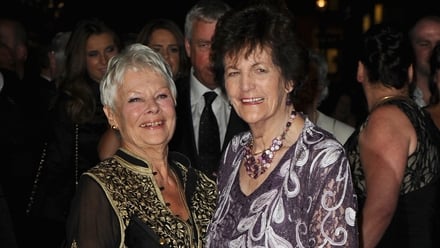 Philomena Lee, pictured here with Judi Dench, appears on tonight's Late Late Show
Steve McQueen: Are You Sitting Uncomfortably? A Culture Show Special, BBC Two, 11.05pm
The recent release of Steve McQueen's 12 Years a Slave has re-opened the whole issue of America and Britain's shameful record on slavery. It's the subject that inspired British director McQueen to make his visceral and moving film, which is based on the true story of Solomon Northup, a free black man who was sold into slavery in the 1840s in the emerging USA. Kermode talks to McQueen about the making of 12 Years a Slave, his life, other works and artistic sensibility. With contributions from Charlotte Rampling, 12 Years a Slave's leading man Chiwetel Ejiofor and Lupita Nyong'o who delivers a stunning performance in the movie.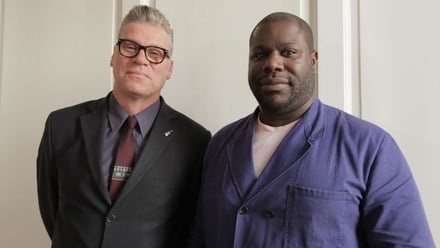 Director Steve McQueen and film critic Mark Kermode
Alan Corr