Great night of TV ahead with the 71st Golden Globes at 9pm, the second part to that clever new series on RTÉ One, Class Swap and a brilliant observational doc, Her Body, Our Babies.
71st Golden Globe Awards, 9pm, RTÉ Two
Block the Twitter feeds on your phone, log out of Facebook for the day, ignore the headlines as you pass newsstands and ignore all Apps until 9pm. Then, switch off your phone, pop on the kettle and settle on the couch for the 71st Golden Globe Awards. Yes we could reveal now whether Michael Fassbender walked away as the Best Supporting Actor, whether U2 picked up the gong for Best Original Song or if American Hustle or 12 Years a Slave won the most awards after starting the night with seven nominations each. We could also talk about how Colin Farrell got on when presenting one of the awards last night or what the fashion was like and how the brilliant Tina Fey and Amy Poehler got on as returning hosts but wouldn't that all spoil the fun? Enjoy.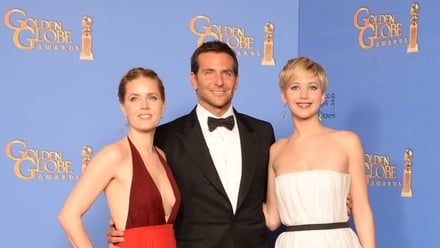 Class Swap, RTÉ One, 7.30pm
Tonight is the second episode of this new six-part series on RTÉ One which is a brilliant opportunity for three groups of Irish students and three teachers. They swap timetables with groups of students in Finland, Poland and Spain. The Meath students are left a little shocked by their first class in Finland, the Leitrim gang is in for a rude awakening with an 8am start in Poland and no surprise that the Limerick students are enjoying the Spanish weather! The students reveal how not only school life but social life varies from that at home and share their views on whether Finland has earned its reputation as the poster boy for European education, if Poland really is fighting above its weight given limited resources and how Spanish students are effected by cut backs given the country's recession.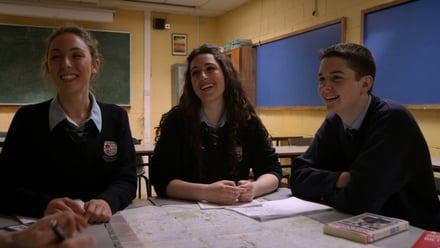 Her Body, Our Babies, RTÉ One, 9.35PM
Mark this one down in the diary – this fascinating and emotionally complex film will have everyone talking. Her Body, Our Babies follows one couple over a year as they travel to India to pursue their dream of having children together. Their journey has taken them from costly fertility treatments at home (€30,000) to surrogacy abroad. They face huge highs and lows as they tackle difficult legal, financial and ethical dilemmas, not to mention emotional ones. The couple Fiona Whyte and her partner Seán Malone, from West Clare, have been trying to have a child together, since they first met eight years ago.
The duo, who have children from previous marriages are so desperate to extend their family that they decided to leave home to pursue their last hope of having children, by flying to Mumbai to find a surrogate who would carry their child. Complications arise about the cost of the arrangement (with the surrogate mother only receiving 20% of the fee), parental rights and citizenship for babies born through surrogacy – Fiona and Sean have to face all of these when they are a long way from home.