You know it's the new year when Operation Transformation returns, that's tonight on RTÉ One plus there's a very informing Eco Eye and Nigella Lawson's TV return in The Taste.

Operation Transformation, 8.30pm, RTÉ One
New Year, new you? The resolutions have been made right across the country but how many people are going to stick to theirs? Well on tonight's new series of Operation Transformation there's a brand new group of leaders who are going to do just that as they lead the way for a weight-losing and life-changing few months and, hopefully, years. The leaders include a young mum, a bride-to-be, a working mum, a widow, a father-of-five, and a Kerry GAA star. Will they inspire us all to get moving? Dr Eva may be gone but here to help are newbie experts (delightful paradox?) are dietician Aoife Hearne and Doctor on Call's Dr Ciara Kelly. Plus John Murray, below with the show's host Kathryn Thomas, will meet the leaders on his weekday morning programme on RTÉ Radio 1.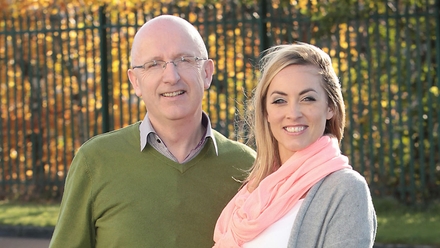 Eco Eye, 7pm, RTÉ One
Duncan Stewart is back and tonight he unwittingly compliments Operation Transformation by investigating our food. He looks at why 70% is imported and the three supermarket chains control 85% of the market. He looks at how, with a little bit of strategic thinking, job creation and a lot of hard work, we could improve food production at home. Aside from the economical benefits, he makes a convincing case for numerous environmental benefits too due to the reduction of the transport costs involved with importing food from abroad.
The Taste, 9pm, Channel 4
Nigella Lawson is back making headlines with what she does best – cooking. In this new show Nigella along with French chef Ludo Lefebvre and American chef Anthony Bourdain put 25 hopefuls through their paces as try to impress their mentors in a series of blind testings. With $100,000 up for grabs it's no wonder the competition is tough. Plus the judges are tough too because as Nigella says: "Food is never just food, it's exquisite and it appeals to every sense. It can change your life." The competition works a lot like The Voice where the mentors choose their favourite candidates and if more than one chef chooses the same candidate, the candidate can decide who they would rather be mentored by. Sounds great.