Vanessa Redgrave and Olivia Colman star in a spooky new drama from the Beeb; a new reality show about Irish mammies and their wedding plans for their offspring; and a funny round-up of the tweets of the year - here's our top telly for December 30.
The Thirteenth Tale, BBC Two, 9.30pm
This weighty new drama sees biographer Margaret Lea (Olivia Colman) summoned to the home of formidable best-selling novelist Vida Winter (Vanessa Redgrave), who has handpicked Margaret to write her biography. Margaret's approach to a remote house through the bleak moors sets the tone for a tense first meeting with the ailing Vida. The two women go on an extraordinary journey together back through the decades and Vida confides, for the first time, the secrets of a dark and unsettling childhood at Angelfield house, her ancestral home.
Mother of All Weddings, RTÉ One, 6.30pm
A new pilot show which sees the soon-to-be mother-in-laws plan their little darlings' big day. It's a show that will see Irish mammies in their rawest form as they do whatever it takes to make this wedding unforgettable. Happily engaged, Ciara Swaine and Alan Gorman hand over the planning of the most special day of their lives to their doting mothers, Bridgit and Bernie. That's right - one couple, two mother-in-laws and one VERY big day to plan… But there is a twist...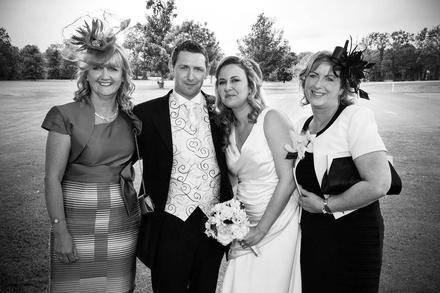 Mammies know best, right!
Twit of the Year, Channel 4, 9.30pm
An entertaining look back at the year, revealing its social media gaffes and triumphs. Opinionated tweeters Grace Dent, Marcus Brigstocke, Joe Lycett and Katherine Ryan help choose a Twit of the Year: the celebrity who has made the most funny, cringe-worthy or downright stupid comments in 140 characters.