Christmas Day is over but the top Christmas telly is very much a go-go: from Dermot Morgan – Fearless Funnyman to Totes Amazeballs 2013 with The Voice of Ireland's Eoghan McDermott to magic, David Blaine style, there's plenty to keep us all entertained.
Dermot Morgan – Fearless Funnyman, 9.50pm, RTÉ One
Tonight's top telly sees numerous friends, comedians and fans of Scrap Saturday and Father Ted star Dermot Morgan get together to pay tribute to the late, great talent. Find out how Father Ted was part inspired by RTÉ's Live Mike show character, Father Trendy. Plus there's a chance to see Morgan's interview with Gaby Roslin, which left viewers in stitches and the presenter very red-faced. Amongst the friends, admirers and colleagues paying tribute to Morgan are Father Ted's Mrs Doyle, Pauline McLynn, plus comedians Pat Shortt and Oliver Callan. Worth staying in for.

Totes Amazeballs 2013, 10pm, RTÉ Two
If anyone is equipped to bring us the wackiest, craziest, maddest moments of 2013 it's The Voice of Ireland's reporter, the edgy, fresh and fun Eoghan McDermott. The quick-witted presenter talks us through the Top 20 events on TV, Twitter, music, online, sport, entertainment and anything else that left us shocked, agog or giggling. With everything from twerking, Love/Hate shockers (meow and fizzy orange included), viral vids, celebrity calamities and things foxes say on the menu, it should be hilarious. Oh, and Mario Rosenstock, Jennifer Maguire, Bressie, Bernard O'Shea, Angela Scanlon and PJ Gallagher will all be on hand to share their views. Sounds totes amazeballs.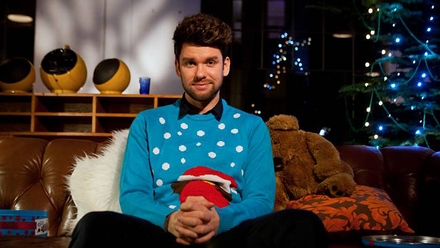 David Blaine: Magic or Real?, 8.50pm, RTÉ Two
Even if magic isn't your thing, this guy is nothing if not entertaining. David Blaine began as most magicians do – working a deck of cards and onlookers into a head-scratching frenzy. Then he upped his game to include some body- and gravity-defying antics before incorporating escape acts into his routine. Recently he has turned his attention to the streets of America, where he gathers ever-increasing crowds to witness his jaw-dropping magic. For this show he has not only roped in Breaking Bad's Bryan Cranston, Oscar-winner Jamie Foxx, Ricky Gervais, Katy Perry and Will Smith, but he also brings his tricks to the homes of Kanye West, Stephen Hawking and Olivia Wilde.