Fur, fun and a fond farewell to a favourite are all part of our Christmas Eve TV choices.
The Zoo - Christmas Special, 7.15pm, RTÉ One
Ah, the finest of festive feelgood. Series narrator Tom Dunne joins the human stars of the RTÉ One series around the Christmas table to discuss their highlights of 2013, and the stories involving the residents of Dublin Zoo that tugged at their heartstrings (ours too) the most. We catch up with elephants Upali and Budai, Kafi the gorilla, Jabari the rhino calf, Joey the penguin, DJ the sea lion pup, red pandas Bonnie and Bamber and more. Plus, we're told, there will be a few surprises.
Mel Smith: I've Sort Of Done Things, 9.45pm, BBC Two
We lost one of the greats this year, a man who, along with with Griff Rhys Jones, helped introduce the world of TV comedy to many a way-past-your-bedtime kid - and gave lots of grown-ups something to smile about at the end of a tough day. In this hour-long tribute, family and friends join Rhys Jones to remember a trailblazer who crammed a lot into his life on- and off- camera. You'll see home movie footage, classic sketches and rare archive gems. Raise your glass or mug at the end, ní bheidh a leithéid ann arís.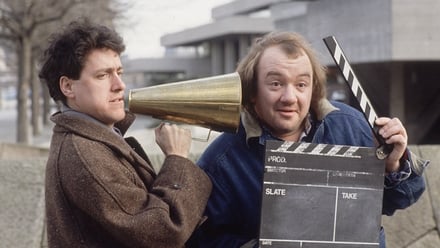 Griff Rhys Jones and Mel Smith
Superbad, 12:10am, RTÉ Two
Ok, technically the time slot is Christmas Day - but isn't it always magic how everything just rolls into one at this time of year? And whether you're a Superbad virgin or devotee, the jokes in this coming-of-age caper about two high school best friends (Michael Cera and Jonah Hill) and a third wheel's (Christopher Mintz-Plasse) wild night are still as good.

From Animal House through to Dazed and Confused and all the way up to American Pie, we've been here plenty of times before, but Superbad finds lots of gold in the tried-and-tested set-up. The one-liners and repartee are class and the situations the trio find themselves in - befriending idiotic police officers, crashing a bad guy's party - are priceless. And while the mayhem and vulgarity are top notch, the script also gets the nature of friendship between young men exactly right: the little things that fester, the concerns that can't be raised and the affection that can't be expressed. There may be a lot about balls, but there's plenty of heart, too.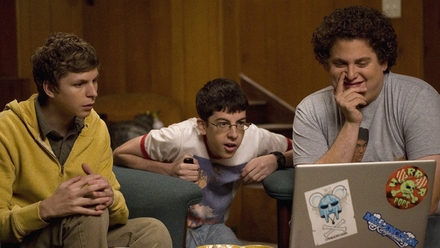 The boys, the legends