Strictly Come Dancing judge has praised the Sunday night co-presenter of the show, Claudia Winkleman.
In recent years Winkleman has co-presented the results show with Tess Daly as Bruce Forsythe cuts back his commitment to the series.
Speaking to the Daily Mail he said "The thing about Claudia is she is naturally witty, and very much at home in front of the cameras. I'm not saying Tess isn't, but actually it's refreshing, and they make a good double act.
"I don't think it would be the worst thing in the world if they gave her the gig permanently, once Bruce decides he doesn't want to do it any more. I think she's marvellous.'
Speaking about his reputation for being grumpy on the show the 69-year-old said "I don't actually think I am grumpy. If the contestants on Strictly do something wrong, should I keep schtum? Not on your nelly! Sometimes I do think it comes out a bit harsh, a bit clumsy, but that's the joy of live TV."
The all-female final of this year's series takes place tomorrow night with Susanna Reid, Natalie Gumede, Abbey Clancy and Sophie Ellis Bextor competing to lift the glitterball.
Goodman has cautioned the contestants about being too provocative on the show saying "It's the ballroom, not the bedroom. What I want to see is romance — not fullblown sex on the dancefloor. A little spice is good. But we don't want people sat at home going: "God, how disgusting."'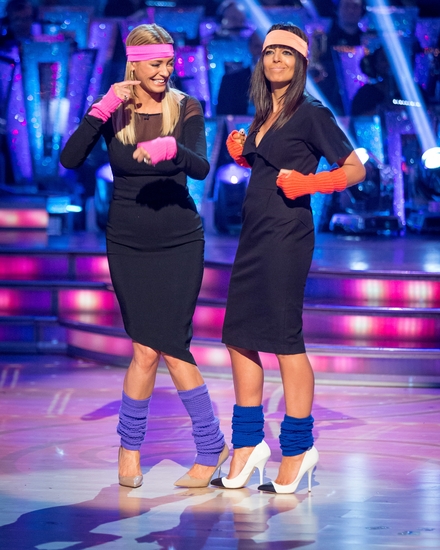 Tess Daly and Claudia Winkleman