Microsoft throw the first punch in the battle of the console heavyweights, the Xbox One hitting the market a week before its Sony counterpart. But what is it like? John Walshe gives his verdict.
The first thing to say is that it's obviously a Microsoft product. Indeed, anyone who owned an original Xbox will instantly be at home. It's big, it's solid and it looks and feels like an Xbox. When you turn it on, you're also in familiar territory, as the home screen, the prompts and even the controller, aren't a million miles away from previous versions, which is exactly what you want from a new console – the PS3, in particular, took quite a bit of getting used to after the simplicity of the PS2, while the Xbox 360 was quite a jump from its predecessor.
But when it comes to a new console, it's what's under the lid that counts and here is where the Xbox One puts its predecessors firmly in the shade. It has an 8-core x86 processor, with an amped up 853MHz clock speed, thus allowing you to switch from games to apps and even to films and TV without long lag times. Unlike the Xbox 360, it comes with built-in wireless networking connectivity, so there's no need to go buying add-ons to connect to your wi-fi.
It also ships with eight GB of RAM as standard, along with 32MF eSRAM embedded memory, plus a 500GB hard drive for storage, which you'll need as some of the games take up over 30GB of space. For all this processing power, perhaps the most astonishing thing is that the console is remarkably quiet. Its predecessor sometimes felt like a Harrier jump-jet taking off, but the Xbox One is extremely easy on the ears, even when in full flow.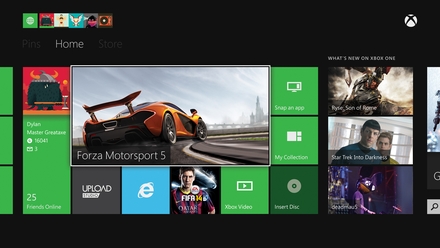 It also comes with Kinect as standard, which means that your Xbox One becomes a home exercise machine via Xbox Fitness and you can even use Kinect to navigate your way around some games, which really does feel like you're stepping into a sci-fi movie, pointing at thin air to make your virtual hands on screen push the buttons. Expect to see the best of this in the months to come, when Kinect Sports Rivals really takes off.
This is all well and good you're thinking, but what about the games? It is a games console, after all. Well, Microsoft would disagree, and say that it's a game and entertainment system, as you can download movies, music and apps, surf the web or Skype your friends, including group chats. But games are certainly important to Xbox One and truth be told, it's in the games that the battle for the hearts and minds of consumers will be won and lost.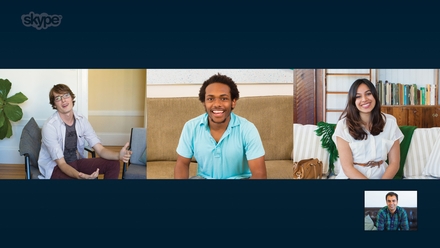 The good news is that Xbox One's launch titles are of a seriously high standard. The first person (i.e. Microsoft) launch titles include Forza Motorsport 5, the latest instalment in the long-running and hugely successful racing franchise, which looks and plays better than any game in the series to date, the ever-popular Zoo Tycoon and Ryse: Son Of Rome, a third person combat/action adventure title that looks like doing for the Eternal City what Sony's God Of War did for ancient Greece. Meanwhile, zombie killing extravaganza, Capcom's Dead Rising 3, is an Xbox One exclusive, while third party launch titles include big guns like Assassin's Creed IV: Black Flag, Need For Speed Rivals, Call of Duty Ghosts, FIFA 14 and Battlefield 4, with more to follow over the coming weeks.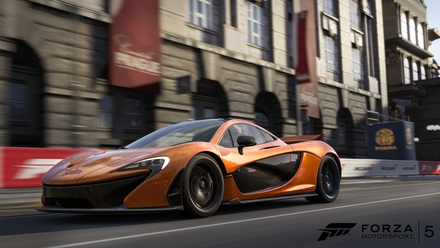 The ability to watch TV or do anything else you fancy while your game is loading or downloading is a welcome feature, particularly for some of those enormous titles mentioned above, which do take a while to download, no matter how fast your broadband connection: although in a welcome move, the entire game doesn't have to download for you to start playing it.
Of course, there's also a host of smaller downloadable games, from Crimson Dragon, where you get to ride on the back of the gnarly old firebrands, to Powerstar Golf, which does exactly what it says on the tin, or LocoCycle, an arcade-style driving combat game featuring a host of video footage to tell its fantastic tale of a motorbike gone nuts. Expect more detailed games reviews here on RTÉ Ten over the coming weeks.
So the first impressions are that the new Xbox is One seriously impressive piece of kit, that's just going to get better and better as more games and apps stretch its boundaries.
John Walshe