Tonight it's JFK at one end and Alan Carr: Chatty Man and Bottler at the other.
JFK, RTE Two, 9:00pm
When it comes to surreal cinema experiences few can match the spring of 1992 when Oliver Stone rocked up to UCI in Coolock to take part in a Q&A after a screening of his conspiracy thriller epic JFK at the Dublin Film Festival. Bamboozled by three-plus hours of Stone's who, how and why, the questions piled up like Tetris in the audience's brains. One in particular exercised a certain viewer: "I wonder will he go for lunch in the Sheaf O'Wheat in the village?" Ever notice how the most ridiculous things come into your head at the most unlikely of times? Let it be noted that the temptation to ask Stone about his dining arrangements was resisted.
Anyway, anorak mirth and memories aside, Stone's sprawling, controversy-baiting movie has aged well and should keep even the fussiest and faddiest couch-bound from start to finish, regardless of their own opinion of what really happened in Dallas on November 22, 1963. A top-form Kevin Costner plays Jim Garrison, the District Attorney trying to get to the truth. And how about this for a supporting cast: Tommy Lee Jones, Sissy Spacek, Donald Sutherland, Gary Oldman, Joe Pesci, Kevin Bacon, Jack Lemmon, Walter Matthau and John Candy. "A mystery wrapped in a riddle inside an enigma" indeed.
Alan Carr: Chatty Man, Channel 4 10:00pm
"How do I love thee? Let me count the ways." Those of us who contend that he of the goofy grin is the best of the sofas and shenanigans bunch have seen nothing in the current series to change that opinion: Carr's twerking and Paul O'Grady's classic story about the waiting game after his pig swallowed his mobile phone are even funnier two weeks later than they were on the night. Expect similar madcap revelations and ribaldry involving comedian Micky Flanagan, actress Sheridan Smith and the Made in Chelsea posse of Spencer, Binky, Mark-Francis, Andy and Lucy. Music comes from Bastille.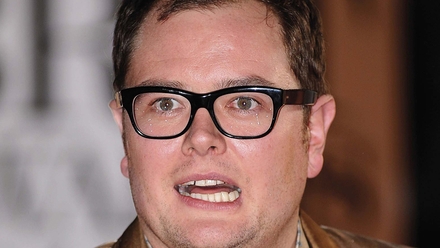 Bottler, TV3 9:00pm
Belonging to the same bric-a-brac of childhood memories as Texan bars (still chewing the one you bought in 1978?), playing kerbs and recording Top of the Pops on audio cassette on a Thursday night, Brendan Grace's schoolboy Bottler has proven himself as a true showbiz survivor in short pants. But can he keep viewers interested for a feature-length special that mixes live action and animation? Well, we'll find out tonight. Expect plenty of coddle and codology as Bottler and pals go wild in 1960s Dublin. This could go either way, but don't be too hard on yourself if your new catchphrase is 'Righ' after watching.