Five-year-old Miles Scott, a leukaemia survivor, dressed up as Batman to 'save his city' in San Francisco on Friday and big screen counterparts have praised his work.
The Make-A-Wish Foundation turned the streets of San Francisco into a fictional Gotham City to make Scott's dreams come true of fighting crime and saving his city just like Batman does.
The five-year-old is now in remission having fought leukaemia since he was 18-months-old.
Batman star Christian Bale told New York magazine, "I looked on the news and I saw all the pictures of him running around and saving people. It's so touching.
"He must have been bewildered. Hopefully, late on, he'll be able to look back and say, 'Oh my God, how amazing..' How great a think that [they] can create something like that! I mean, wonderful. This little kid, oh my God – what a wonderful day for the little fella! It's just fantastic, seeing all those people who were out there to support it."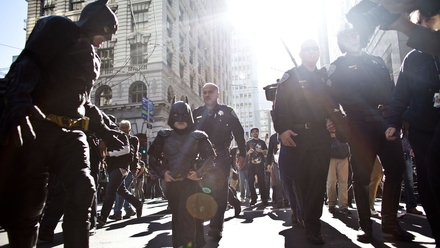 Miles Scott AKA Batkid.
Ben Affleck, who is set to play Batman in the upcoming Man of Steel sequel, tweeted his reaction to the news saying, "Batkid. Greatest Batman ever."
Michael Keaton, who played the superhero in Tim Burton's Batman, told TMZ, "[He is] the cutest thing in the world."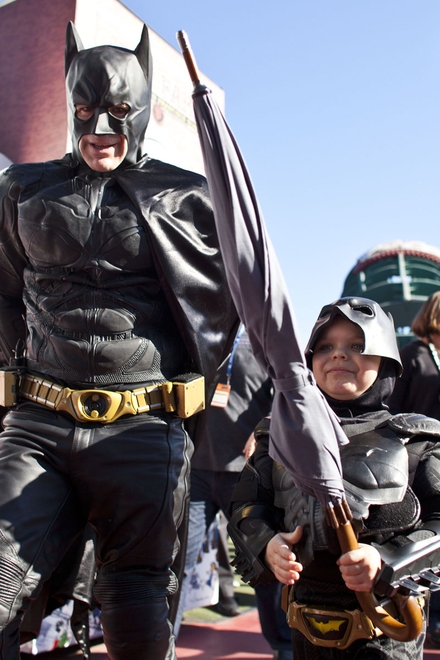 Batman with Batkid.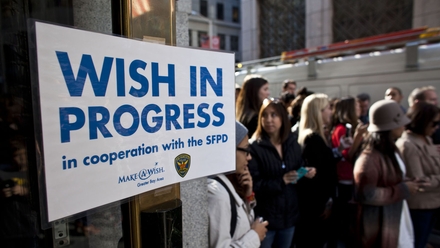 The Make-a-Wish Foundation organised the event for five-year-old Miles Scott.