It's the last hurrah for Hercule in Agatha Christie's Poirot, while Veep heads for Scandinavian scandal on Sky Atlantic. Meanwhile, there are more twists – and corpses – in the latest episode of The Tunnel.
Agatha Christie's Poirot, 8.00pm, UTV
David Suchet takes on his final case as the much-loved Belgian sleuth in the last-ever episode of the long-running drama. Crippled with arthritis, Poirot is now using a wheelchair and has a life-threatening heart condition, but remains as sharp as ever. Calling on old friend Captain Hastings for assistance, he returns to Styles, where the pair first met 30 years earlier on a murder investigation. The detective is convinced the country house is once again harbouring a killer.
Veep, 10.35pm, Sky Atlantic
By far the funniest show currently on TV, Julia Louis-Dreyfus is just wonderful in the title role as US VP Selina Meyer. Following on from her seemingly anti-European singing performance at the Vic Allen dinner last week, Selina lands in Helsinki to build bridges with the Finnish Prime Minister, played by a deadpan Sally Phillips. After an evening of awkward misunderstandings, the night takes a turn for the worse for Selina when the prime minister's sleazy husband gropes her.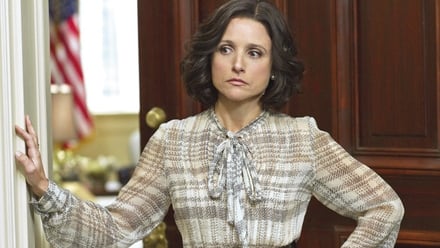 The Tunnel, 9.00pm, Sky Atlantic
The Truth Terrorist's third truth begins dramatically when Benji goes loco in a mental health clinic with his samurai sword. Elise and Karl believe they have made a breakthrough but they fail to crack schizophrenic Benji, who agrees only to tell the truth about his leader if he can see Sophie. As the Truth Terrorist contacts Danny to reveal how his third truth focuses on treatment of the mentally ill, Karl and Elise realise that Sophie is in danger.