Johnny Depp and Cillian Murphy had Sunday lunch in Multyfarnham, Co Westmeath yesterday while visiting acclaimed author JP Donleavy.
The Irish Independent reports that the actors were among a group of nine who had lunch at Weirs Bar & Restaurant, leading to speculation that Depp is to bring Donleavy's classic The Ginger Man to the big screen.
The restaurant's co-owner, Úna Weir, said of Depp: "He was a gentleman - so gentle and kind. He was so nice to all the children who all wanted his autograph because of Willy Wonka."
Weir added that Depp had tipped her staff well but did not eat a big meal.
"He's so skinny, you can see he doesn't eat much," she said.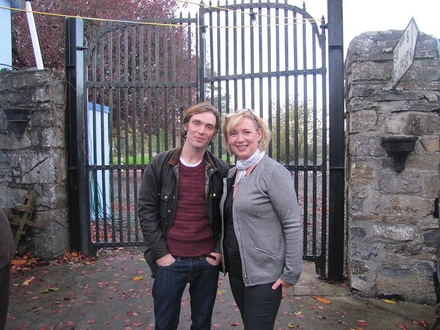 Cillian Murphy and Úna Weir