Classic movie characters and scenes inspire tonight's episode of The X Factor (8.00pm ITV); the gripping historical saga Atlantis continues, at 8.15pm on BBC One, and it's mud in your eye on Grand Designs,8.00pm, Channel 4. An entire castle of mud is being built by master craftsman Kevin McCabe in Devon.
The X Factor
8.00pm ITV
The Live Shows continue tonight, as contestants re-live some of their favourite classic movie moments as the theme is Movie Week. Dermot O'Leary presides over proceedings while judges and mentors Louis Walsh, Sharon Osbourne, Gary Barlow and Nicole Scherzinger take their seats behind the judges' desk to battle it out with their contestants. Louis has the Boys, Sharon the Overs, Gary the Groups and Nicole the Girls.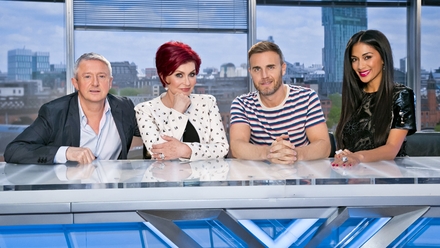 Atlantis
8.15pm BBC One
When a clandestine messenger brings unexpected news from outside the city, Ariadne calls on Jason and his friends to help guide her to the source. But leaving the citadel without raising the suspicions of the Queen is dangerous, especially with the revelation that it is Ariadne's exiled brother Therus who has sent for her. As Heptarian and the King's guards close in on his hiding place, Ariadne must decide where her loyalties lie - in Atlantis, or with her royal sibling. But Therus is determined his sister learns the truth behind his exile, exposing a plot that could overshadow Minos's power and bring the royal family to its knees.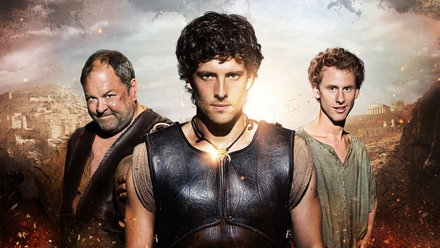 Grand Designs
8.00pm Channel 4
Kevin McCloud (pictured) meets master craftsman Kevin McCabe who aims to build a castle made entirely of mud. McCabe has almost single-handedly kept alive this traditional way of building in rural Devon. But now he doesn't just want to build another so-called 'cob house', he wants to build a cob castle, desigened to meet particularly exacting environmental performance criteria. The house will be formed of two vast curved cob roundhouses - the largest of which is inspired by the natural geometry of a snail shell - connected by glazing and topped with undulating wild-flower meadow roofs. But to build it involves mixing and laying a mind- boggling 2000 tonnes of cob, all during warm sunny weather. But Kevin is determined to have the main cob walls up in a few months.