As Vivienne finally reveals the depths of Paddy's abuse, the Bishop family are rocked to the core. But will a terrified Zumo, Decco and Charlotte escape from Paddy's clutches with their lives still intact?
***Spoiler Alert***
Tonight in Carrigstown, Vivienne finally reveals the extent of Paddy's abuse to her and daughter Charlotte to her sons Zumo and Decco, who as you can imagine are beyond furious.
Hell bent on making Paddy pay, Vivienne has to convince Zumo not to kill him and persuades him to work with the guards in making sure Paddy gets locked-up for what he has done.
However, things take a turn for the worst when Paddy is woken from his drug induced slumber and he soon realises something is amiss.
Speaking about tonight's episode, Patrick Fitzpatrick who plays Zumo said: "Zumo is furious to learn that Paddy has been abusing his mother and wants to kill Paddy. He hates the fact that Vivienne has been vulnerable for so long and he didn't protect her.
"But he is stopped by Decco and Vivienne and is persuaded to do the right thing and go to the guards. He won't be happy to learn that Paddy is now on the run and no-one is safe. If he meets Paddy again I think he'll do everything in his power to ensure Paddy won't hurt anyone every again".
Dave O'Sullivan who plays Decco added: "He now knows that Paddy is out for revenge and that he won't stop at anything until Vivienne is dead."
Don't miss tonight's Fair City episode on RTÉ One at 8pm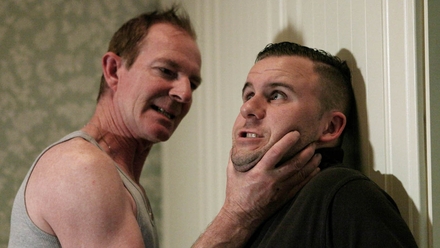 Paddy nearly kills Decco in tonight's episode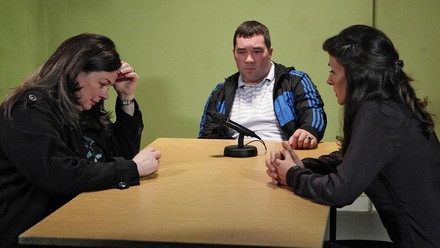 Vivienne and Zumo ask the guards for help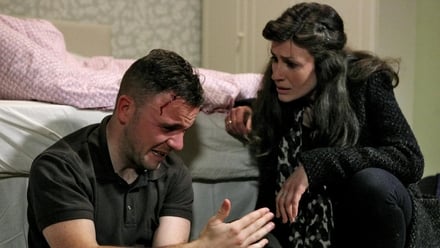 Decco warns that Paddy is going to kill Vivienne