Rose throws a spanner in the works at Robert's birthday party in Downton Abbey (9.00pm ITV) while the crime drama series By Any Means concludes with a dramatic finale at 9.00pm, BBC One. Also, the second episode in Arthur Mathews and Matt Berry's sparkling new six-part comedy series airs tonight at 10.35pm, Channel 4.
Downton Abbey
9.00pm ITV
A birthday party is planned for Robert, but Rose's surprise contribution to the event ruffles feathers above and below stairs. A new farming venture on the Downton estate comes with dramatic repercussions for Mary, and Edith receives more unwelcome news. Incidentally, the Oxfordshire village of Bampton, in which the drama is filmed has been in the news of late. Residents are worried that more than 280 new homes will be built on green field sites, forced through despite local opposition. Bampton is in David Cameron's constituency near the edge of the Cotswolds, and the place has welcomed thousands of visitors since it began to do duty as the fictitious village of Downton. The 12th century St Mary's Church is a particular draw, where Lady Mary Crawley (Michelle Dockery) married her cousin Matthew Crawley (Dan Stevens)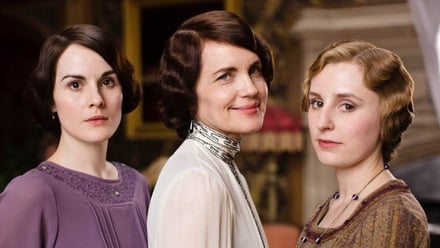 By Any Means
9.00pm BBC One
The crime drama series concludes with an explosive finale. When gangland thug Jamie Caine murders a young boy in broad daylight, he is jailed on the testament of key witness, Simon. Wqhen the latter suspiciously withdraws his statement, Caine is allowed to walk free. Outraged, Helen acts against direct orders and calls in Jack and his team. Former cage fighter and Caine's wing man, Paul Bates, has organised a major drug deal for Caine while he's been in custody. The drug, known as '2C-9' is a hallucinogen that Caine and Bates have been marketing to children. Now free, Caine is just waiting for the 'go ahead' to make the multi-million-pound deal and the team know this is their only chance to nail him red-handed.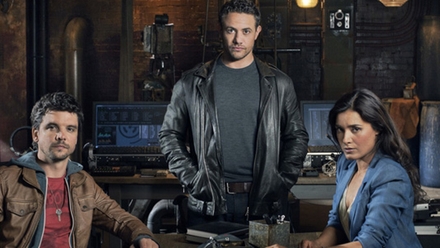 Toast of London: Afternoon Tea
10.35pm Channel 4
Second episode in Arthur Mathews and Matt Berry's new six-part comedy series. Berry plays the eccentric Steven Toast - a middle-aged actor with a chequered past who spends more time dealing with his problems off stage rather than performing on it. In the second episode, Toast's excitement at winning a part in a new play is tempered by two facts. One, his nemesis Ray Purchase (Harry Peacock) is also in it. Two, there's a rumour his director, Acker Herron (Geoff McGivern) has a history of murdering difficult actors. Romantically, Toast has to choose between his old RADA contemporary, the fun-loving and beautiful Greta Cargo (Cosima Shaw) and a prostitute.