Colin Farrell has said that his greatest success is seeing his son James achieve his successes.
The actor's eldest son James has Angelman Syndrome, a neuro-genetic disorder.
Speaking to Ryan Tubridy on the Late Late Show last night Farrell gushed about his 10-year-old son and said, "My greatest successes are watching him achieve his greatest successes."
He told Tubridy, "James, my 10-year-old, he's dynamite, he's just magic and his trials and tribulations, which were kind of laid out for him because of how he was born and what he was born with.
"Everyone in this room is individual and unique but he's a little bit more unique than most of us and to watch him face hurdles that were placed before him, not by any choice of his or behaviour of his, just because of the way he was born, like you know he's special, he's just an inspiration."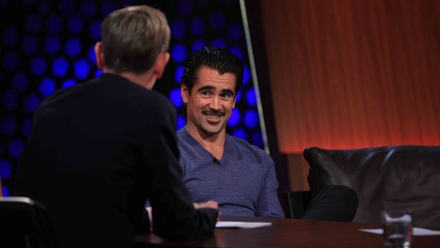 Farrell continued to list some proud moments over the last few years, "He took his first steps at four, he learned to take his socks off about six months ago, you know and he's 10, his life is one, hopefully, of consistent benchmarks.
"He learned to feed himself when he was about five and a year ago he decided that if he wanted a yogurt that he could just get up and waddle to the kitchen and open the fridge and get a yogurt which is just magic."