Love/Hate returns to RTÉ One screens - while The X Factor locates itself in exotic places. And a house party gives the Crawleys a chance to reconnect with old friends in Downton Abbey.
Love/Hate
9.30pm RTÉ One
Series 4 begins with Nidge and the gang trying to survive recession. Nidge has his hooks into a client who has fallen behind on his tab at the brothel, and sees an opportunity to extort him into helping to import a large consignment of drugs. But unknown to the gang, his activities have attracted the attention of the gardaí in the form of a semi-autonomous squad of secret undercover operatives, headed by Detective Inspector Mick Moynihan. As an increasingly paranoid Nidge works to put together the deal of a lifetime, he's unaware that Moynihan and his team are watching his every move.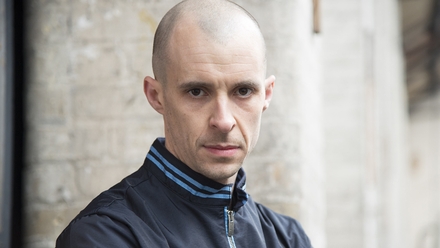 The X Factor
7.10 ITV
The route to the live shows draws closer for the remaining 24 The X Factor contestants as they jet off to Judges' Houses - glamorous destinations - in a bid to land a place in the final 12.. With just one more chance to impress their mentor, each act will be hoping to convince them that they have what it takes. This year the Groups category will jet off to New York to sing for Gary Barlow; Sharon Osbourne invites the Over 25s category to her home in Los Angeles (cringe). Meanwhile, the Girls category are hosted by Nicole Scherzinger in Antigua and the Boys category perform for Louis Walsh in San Tropez. To help them make up their minds, Gary is joined by Olly Murs, Sharon welcomes Robbie Williams to her aid, Nicole recruits Mary J Blige. Louis Walsh is joined by former All Saints member Nicole Appleton, Westlife's Shane Filan and Sinitta. (No Donald Fagen, nobody was interested seemingly.)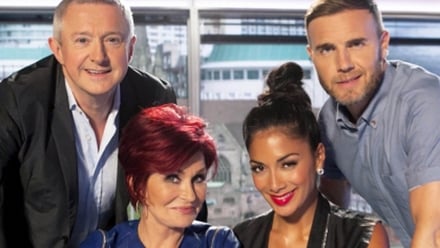 Downton Abbey
9.00pm ITV
An extravagant house party at the Abbey gives the Crawleys a chance to reconnect with old friends and culminates in a performance by opera singer Dame Nellie Melba. Among the guests are the eligible Sir John Bullock, who soon attracts the attention of Lady Rose; Gregson, who is keen to win Robert's approval if he is to make a future with Edith; and Mr Sampson, a slightly mysterious acquaintance from Robert's gentleman's club. Some guests prove more welcome than others Below stairs, with preparations in full swing tensions run high, and Mrs Patmore begins to feel the strain. Jimmy's attempts to impress Ivy in front of love-rival Alfred don't go to plan, and hapless Molesley is made an offer of employment he finds hard to refuse.