Downton Abbey continues on UTV, at 9.00pm, while the BBC period drama, Call the Midwife, comes to RTÉ One screens at 4.50pm; Simon Schama concludes his Story of the Jews series tonight with the Israeli peace activist and novelist David Grossman among the guests.
Downton Abbey
9.00pm UTV
Emerging from her grief, Mary starts to take an interest in the running of the estate, but is met with resistance from Robert. As Molesley's fortunes worsen, Bates hatches a plan to help him. Meanwhile, on a night out, Rose gets into a sticky situation at a tea dance in York. Mrs Hughes urges Carson to let an old wound heal. Getting opera singer Kiri Te Kanawa to come on board was a great coup. Happilly, the new series reveals that writer Julian Fellowes is still on top of his game.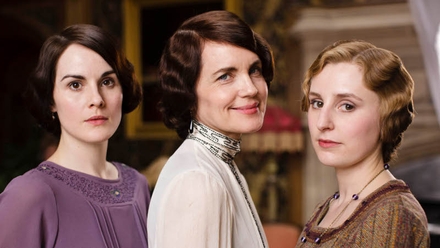 Call the Midwife
4.50pm RTÉ One
The year is 1958 and, returning from a long day of duties, Nurse Jenny Lee finds the Nonnatus House community gathered to wish her a happy birthday, before she, Chummy, Trixie and Cynthia head off to the cinema. However the midwife's good cheer is short lived when the next day she is assigned a new patient, Molly Brignall. Involved in an abusive marriage, Molly's due date is imminent and Jenny worries about the harm that could come to Molly and her children. Meanwhile, Trixie and Sister Evangelina are aboard a Swedish cargo ship looking after the captain's daughter, who is about to have her first baby. This drama series was a huge hit incidentally, when originally shown by the BBC.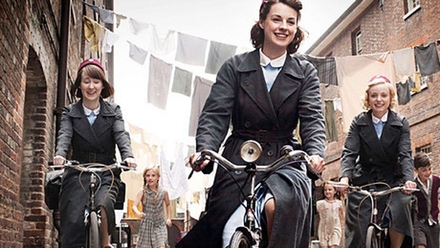 The Story of the Jews
9.00pm BBC Two
In tonight's concluding programme, Simon Schama (pictured) examines how the Holocaust and the creation of Israel have fundamentally changed what it means to be Jewish. The programme features contributions from Israeli novelist and peace activist David Grossman. Grossman's 20-year-old son Uri, a staff sergeant in an armoured unit, was killed by an anti-tank missile during an IDF operation in southern Lebanon just before the 2006 ceasefire. Four years later, in 2010, Grossman, took part in demonstrations against Israeli settlements and was assaulted by police. The Guardian newspaper asked how a celebrated writer could be beaten by police. "I don't know if they know me at all," Grossman replied. Other guests include photographer Micha Bar-Am, kibbutz founder Freddie Kahan, West Bank settler Zvi Cooper and Palestinian villager Yacoub Odeh.