Dermot Whelan dips his toe into the world of chat shows in From the Storehouse on RTÉ Two, Downton Abbey season four begins on TV3, while BBC newsman John Simpson is the focus of BBC One's Who Do You Think You Are?
From the Storehouse with Dermot Whelan, 9.55pm, RTÉ Two
When fronting Republic of Telly, Dermot Whelan proved himself to be a natural TV presenter. So here he goes, with his own (one-off) show, and the classic mix of chat and tunes. The line-up is pretty impressive: actor Chris O'Dowd, chef Dylan McGrath and Donegal gaelic football boss Jim McGuinness, as well as music from The Script, Kodaline and soul legend Bobby Womack. It comes from the Guinness Storehouse in Dublin's Saint James Gate on the eve of Arthur's Day.
Downton Abbey, 9.00pm, TV3
If you missed last Sunday's season four opener on UTV, here's a chance to catch up with the latest goings-on both upstairs and downstairs at the impressive Crawley pile. The story resumes in the wake of Matthew's untimely death, as new mother Mary struggles to come to terms with her loss. Robert and Violet disagree on how to bring her through it. Downstairs, hearts are set to be broken as Jimmy finally takes an interest in Ivy.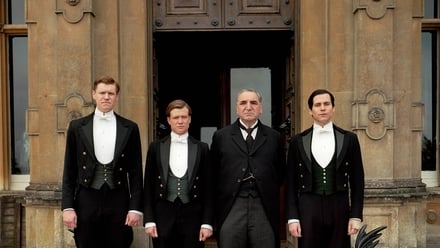 Who Do You Think You Are?, 9.00pm, BBC One
Veteran BBC news reporter and world affairs editor John Simpson is the focus of this week's root through the family tree of someone famous. Apparently, Simpson has a rather famous great grandfather in the shape of Samuel F Cody, the first person to fly in Britain and a legendary entertainer in America's Wild West. There's also a bit of Irish in there – a granny, by all accounts - but sure that's pretty inevitable, really.