Miranda Hart meets Bruce Forsyth to talk about 70 years of performing at 7.30pm, BBC One (When Miranda met Bruce) while Andrew Marr tracks Angela Merkel's origins and background in East Germany, in The Making of Merkel at 9.15pm, BBC Two. Justified, the Elmore Leonard drama series continues on TG4, at 8.15pm.
When Miranda Met Bruce
7.30pm BBC One
In a one-off special to celebrate Bruce Forsyth's 70 years in show business, comedy writer and actress Miranda Hart interviews the legendart TV presenter and performer. Featuring a mixture of archive material and `special performances' - which sounds vaguely alarming, he won't push himself too far, will he? – it's filmed at the BBC TV's Studio One, the same studio in which Strictly Come Dancing is filmed. Bruce recounts his childhood inspirations, career highlights - such as singing with Nat King Cole - and he treats the audience to an impromptu tap dance and piano solo.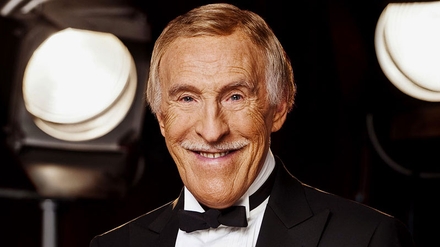 The Making of Merkel
9.15pm BBC Two
Angela Merkel is arguably the most powerful woman in the world, yet here in Ireland we know very little about her, bar the austere air, which may well be just the public face. On the eve of the German election, Andrew Marr attempts to unravel the enigma of the German Chancellor. He visits her hometown of Templin and East Berlin to explore how growing up in East Germany influenced Merkel. Here, some of her friends and teachers offer a rare glimpse into the life and character of young Angela. She was a shy, bright pupil who excelled at languages and who attended parties where opinions were discussed in secret, out of sight and hearing of the secret police.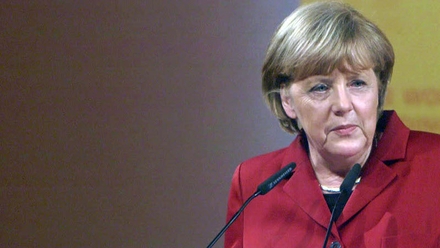 Justified
TG4 8.15pm
Raylan visits Boyd in the prison hospital to check on him, and transport Crowe to prison in toinight's episode of the popular drama, based on a pair of Elmore Leonard novels. Then, during a 'prison band' performance, convict Douglas Cooper and a fellow inmate escape. After Art Mullen asks Raylan to return to investigate, Raylan makes a stop at a gas station. Unbeknownst to Raylan, the convicts have set a trap, and Cooper makes off with Raylan's guns, car and hat. Never steal a man's hat.