The Sunday Game Live on RTÉ Two features the All-Ireland Senior Hurling Final from Croke Park between Munster rivals Cork and Clare. Brenda Blethyn is sleuthing with her beady eye on ITV as the redoubtable Vera, and What Remains continues on BBC One.
The Sunday Game Live
2.15pm RTÉ Two
Michael Lyster is joined by Cyril Farrell, Eddie Brennan and Liam Sheedy for live coverage of the All-Ireland Senior Hurling Final from Croke Park between Munster rivals Cork and Clare. Commentary comes from Ger Canning and Michael Duignan, with throw-in at 3.30pm. There is another chance to see the full match on TG4 at 7.30pm. Later on, The Sunday Game (9.30pm on RTÉ Two) is introduced by Des Cahill. He is joined by Ger Loughnane, Donal Óg Cusack, Ollie Moran plus special guests for a look back at this afternoon's thrilling encounters.
Vera
9.00pm ITV
D.C.I. Vera Stanhope (Brenda Blethyn, below) delves into the tangled past of an extreme sports fanatic, Gideon Frane, when he plunges from a Northumberland cliff top in a ball of flames. An anonymous letter spelling 'Burn in Hell' and a scan of files reveal a litany of stalking complaints and intimidation against an ex-girlfriend, Izzy Rawlins (Jodie Comer). Forensics are quick to link her hairdresser friend, Kit (Kevin Trainor), to the letter. He admits to confronting Gideon days before his death but denies murdering him. As witness to the crime, Vera is convinced she holds the key but her memory is drawing blanks.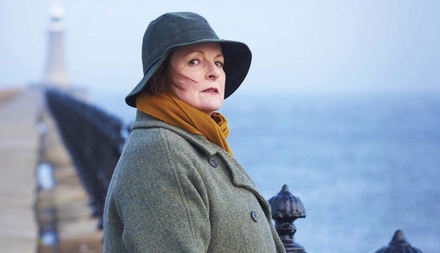 What Remains
9.00pm BBC One
Melissa's intimate relationship with a damaged neighbour is revealed as Len begins to uncover the hidden truths behind the lies. Did the fallout from this liaison play a part in her death? Vidya and Patricia are shocked to discover an intruder has left a very clear message about Melissa. The inability to identify the mystery trespasser only encourages Patricia's belief there's a story to be told, despite Kieron's feelings otherwise.