Tonight's telly choices consist of zombie drama The Walking Dead, the slick comedy-drama Suits, and another chance to see veteran actor Jon Voight playing an absolute blinder in the gritty Ray Donovan.
The Walking Dead, RTÉ Two, 9.50pm
Blimey, this is another cracking episode of the post-apocalyptic zombie drama starring Andrew Lincoln as Rick Grimes, a former deputy sheriff who now leads a group of survivors. As the group debates the next course of action, Rick wanders about, looking for a lost friend. Meanwhile, the Governor restores order in Woodbury and makes plans to punish those responsible. Yep, more dead bodies all-round.
Suits, RTÉ Two, 9.00pm
Fun show, this. Mike discovers Harvey used to work for the assistant district attorney when he meets his old boss Cameron Dennis, but the lawyer appears to be covering up his past as a prosecutor. Meanwhile, the division of a tabloid tycoon's estate pits two members of the firm against each other, and Louis warns Jenny about Mike and Rachel. Tonight's key guest star is Gary Cole – an actor who always brings something to the table.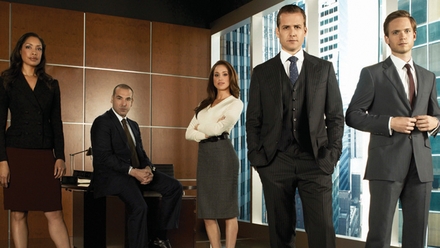 Ray Donovan, 10.00pm, Sky Atlantic
It's an emotional day for the Donovan family as Ray, Terry and Bunchy toast the anniversary of their sister Bridget's death. But Terry has other things on his mind when he sets out to give Frances's husband a taste of his own medicine following the nurse's latest black eye. Elsewhere, Ray and Avi use force to get Bunchy's house money back, Lena has an altercation with her girlfriend and Mickey meets a former starlet at a spa.