Norman Cook aka Fatboy Slim, who headlined Electic Picnic last night, told 2fm's Dan Hegarty that he thought his career was coming to an end in the late '90's.
The internationally renowned DJ said that he thought his career was in its "twilight" stage before he released his acclaimed 1998 album You've Come Along Way, Baby.
Speaking to The Alternative 2fm presenter at Electric Picnic, Cook said: "Personally I thought I was at the twilight of my career because I'd already had quite a healthy career before that so that was kinda exciting.
"What I really didn't understand was where DJ culture could go and dance music. At that point we were just getting on to main stages or having a mega dance tent.
"If you see what's been going on the last three years it's kind of echoing that, its like another quantum leap in where the DJ can go."

"In those days it was unconceivable [sic] that we'd be where we are today."
Watch the full interview here:

Click here for more information on 2fm's coverage of Electric Picnic and watch their live sets and interviews via the live Youtube stream here
Happy 10th Birthday @EPfestival from all @RTE2fm ! Fantastic fireworks to celebrate... #electricpicnic #birthday pic.twitter.com/2esXjc6t5U

— RTÉ 2fm (@RTE2fm) August 30, 2013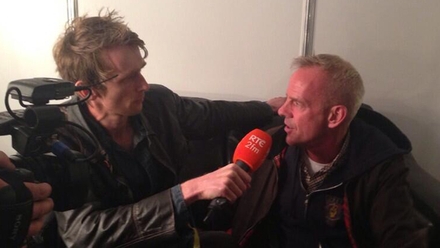 RTÉ is not responsible for content on external websites.