Taking Care of Business, 8.30pm RTÉ One
In the last of the series about businesses in recession-hit Ireland, Sean and Tommy have to dig deep into their collective experience to help motor business owner George Mordaunt pull himself out of a staggering €17.7 million debt. George's father started the Mordaunt motor business in Clonmel in 1982 with £17,000 and one car. When George took over, he expanded the business across the south-east, securing multiple franchises and dealerships, generating an impressive turnover of €35 million six years ago. But like many business owners, George borrowed heavily to expand his empire, only to be caught in the downward spiral of the recession which caused sales to drop drastically. Sean and Tommy are here to help this owner keep his family's legacy intact.
Dara O'Briain's Science Club, 8.00pm BBC Two
Dara and the team bring the series to a close by shining a light on some of the mysterious things around us. Alok Jha visits Professors Jereon Raes and John Cryan, where he discovers that not only is he playing host to an entire ecosystem of microbes in his gut, but that they're responsible for his health. Meanwhile, Dr Helen Czerski meets Professor David Stewart, who reveals how he's spent over 20 years of his career developing a method of developing, designing and engineering a safe synthetic vaccine to combat deadly viruses. And back in the studio, Dara undertakes an enjoyable experiment as he goes head-to-head against a computer trying to identify whether whiskey is real or fake.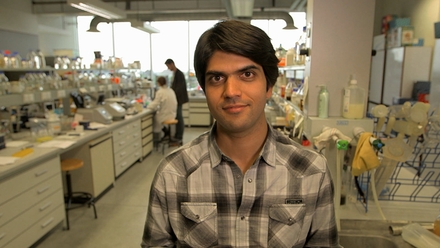 Burgled, 9.00pm Channel 4
The UK is the most burgled in the EU, with 675,000 incidents reported each year. The programme makers were given exclusive access to the police who are tracking the problem in the country's most burgled neighbourhoods in Leeds. It's not an easy fight to win with the economy still floundering and severe cutbacks to contend with, they have never had it tougher. Luckily, the police have state-of-the-art technology on their side and with this, the police in Leeds are determined to reduce the number of incidents that can traumatise victims.