The Hit 9:25pm, RTÉ Two
Tonight sees the last battle in this series of The Hit between singer-songwriter Mundy and folk music legend Finbar Furey. So far this series, we've heard some incredible songs and this week should be no different with a brand new crop of song writers eager to impress the two solo artists.
Which artist sand which song will be seeing at the O2 next week in the grand finale? We have a feeling it's going to be a close one!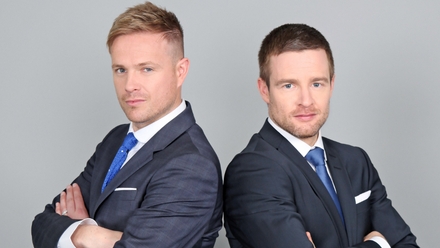 League of Their Own, 9:00pm Sky One
James Corden is back along with his merry gang of fellow of sports enthusiasts in this new season of this smash-hit panel show.
Appearing on this episode is, Olympic gold medallist Amu Williams, Dutch football star Edgar Davis and Alan Carr who along with series regulars, Freddie Flintoff, Jamie Redknapp and Jack Whitehall, will all be attempting to show their superior sporting knowledge.
Full of the usual mix of silly challenges, tonight's episode will feature a game of one-on-one football complete with zorb suits and an SAS style assault course in probably the only sporting show on TV that all the family will love.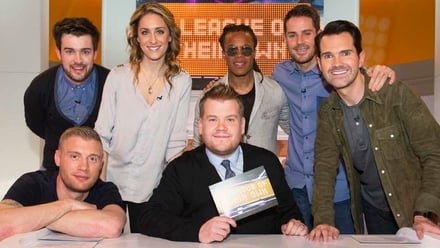 Frank Turner & Bastille @ Reading, 8pm BBC Three
Obviously nothing beats being at a festival, the electricity of the crowd, the nervous anticipation and the euphoric feeling you get when you hear the first strains of your favourite song.
Luckily BBC Three are around to bring you as close to that feeling as you can get without also having to put up with the dodgy toilets, muddy fields and drunken miscreants.
Tonight, folk/punk God that is Frank Turner will be taking the stage along with one of this year's standout new artists, Bastille. Prepare to put the surround sound up high and enjoy some seriously great music.