Texas Rose Haley O'Sullivan has been crowned this year's Rose of Tralee.
She beat 31 other contestants to become this year's winner.
The 25-year-old lives in Dallas and works as a marketing coordinator for an industrial chemical company.
Her grandfather was raised on Bere Island off the coast of Co Cork, while her grandmother's parents were from Cork and Longford.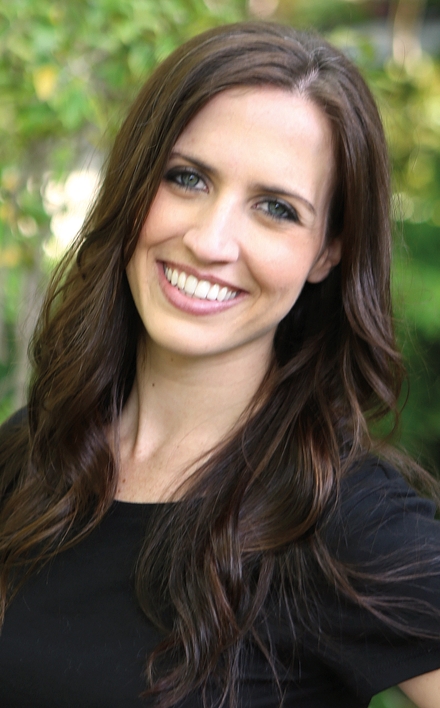 Haley O'Sullivan
Meanwhile there was love in the air in the Dome on Monday night with a marriage proposal live on stage for the New Orleans Rose, Molly Molloy Gambel.
23-year-old Kyle Catlett got down on one knee and proposed to the University of Alabama graduate who said no repeatedly before finally answering yes to the cheers of the delighted crowd.
The proposal was clearly a surprise to 23-year-old Molloy Gambel who explained afterwards "I only said 'no' because I was so shocked. I couldn't believe this was happening on TV going live to the nation as well as overseas and all my friends were watching."
Host Daithi O Se congratulated the pair and asked Kyle if he had sought Molly's father's permission to which he replied "yes sir I did".
The couple chat to RTÉ's Colm Flynn after the proposal.
Check out a gallery of this year's Roses here.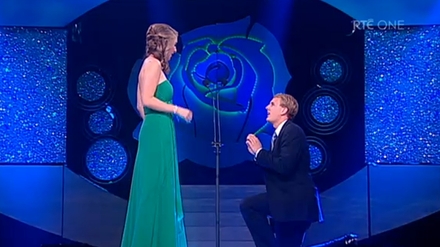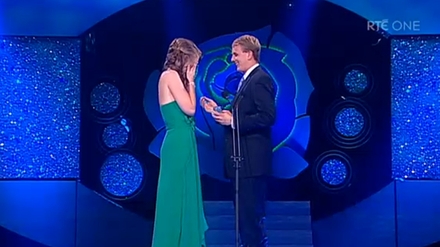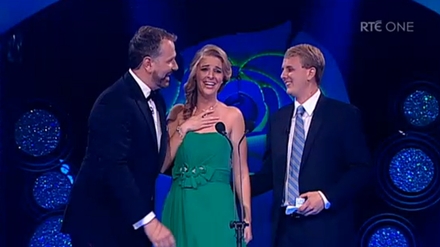 She said yes finally!