Eagerly-anticipated Premier League action returns to Sky Sports 1 and Match of the Day (5.00pm and 10.30pm respectively.) Tonight also sees the final episode in Jane Campion's mesmeric thriller, Top of The Lake on BBC Two at 9.10pm. A four-part 1993 series on Margaret Thatcher (The Downing Street Years) is re-screened on BBC Two, at 8.10pm.
Match of the Day
10.30pm BBC One
Gary Lineker introduces highlights of seven matches on the opening day of the 2013/14 Premier League season. New Manchester United manager David Moyes takes the champions to Swansea as they kick off their bid to defend the league title. The Scot can expect to be under the fierce glare of the spotlight as he takes charge of the club's first league match without Sir Alex Ferguson since 1986. Elsewhere, newly promoted Cardiff take on West Ham in east London while Arsene Wenger – now the longest-serving manager in the Premier League – welcomes Aston Villa to the Emirates Stadium to take on his Arsenal team. In other matches, Liverpool host Stoke at Anfield, Norwich welcome Everton to Carrow Road, Sunderland and Fulham meet at the Stadium of Light, and Southampton take on West Brom at The Hawthorns. Repeated on Sunday, from 7.40am to 9.00am. Alternatively, you can watch the whole business on Sky Sports 1 at 5.00pm. Their team of football pundits are pictured below, ready for all talk about the day's action.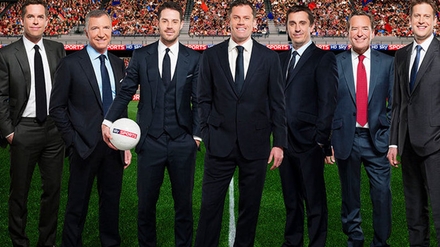 Top of The Lake
9.10pm BBC Two
In the final episode of what has been a thrilling America/New Zealand co-production, Robin is summoned to Matt Mitcham's to secure his confession. What she hears leaves her emotionally exhausted. Near despair, she summons all she has left to get to Tui before Matt. Nothing though can prepare her for where she will have to go, or what she will have to see. Acting on instinct, she heads off to confront the dark creator alone where the investigation reaches its shocking conclusion. Top of the Lake is directed by the celebrated New Zealand film-maker Jane Campion (An Angel At My Table).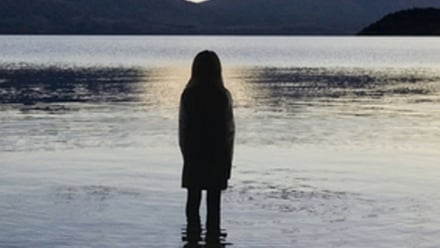 Thatcher: The Downing Street Years
8.10pm BBC Two
If you're not Thatchered out, of course - however, now that she is gone, the woman almost fascinates us more, as she settles into the verdicts of history. This four-part 1993 series looks at the eleven years which Thatcher spent as British Prime Minister. Using interviews with former Cabinet Ministers and Thatcher herself, the series covers important events in her premiership, from 1979 to 1990: her economic policy, the Falklands War, the Westland affair in 1986, her diplomatic relationships with then-President of the US Ronald Reagan and Soviet leader Mikhail Gorbachev, her election victories of 1983 and 1987, Poll Tax Riots, and her resignation. She is pictured below with one-time Taoiseach, the late Charles Haughey.