New Series!
6 Degrees, 10.45pm, RTÉ Two
This brand-new six-part series is a campus-based drama following six freshers as they start their university education in Belfast. Over six episodes viewers will have the chance to get to know all about the lives of Jess (Georgia Maguire), Danny (Niall Wright), Conor (Cillian O'Sullivan), Sandie (Jayne Wisener), Leech (Ryan McParland) and Eva (Jamie Lee O'Donnell). Their lives will change dramatically over the course of the series as the apron strings are cut and they begin to make their own way in the world, away from the comfort and safety of their various homes in Ireland and the UK. First up is Jess and when she arrives in Belfast, she's taken on a wild night out by her new housemates. However Eva doesn't get off to such a smooth start, as you'll see tonight.
The Walking Dead, 9.50pm, RTÉ Two
A tough night ahead for both Rick and Michonne as grief and suspicion, respectively, kick in. Rick is reeling after the loss of Lori and the more upset he becomes, the darker his outlook. When he comes across some walkers, he spins into a violent rage and thanks to his new friend, Mr Axe; some walkers over in the cellblock come to a particularly grisly end. Meanwhile Michonne is very wary of the Governor and rightly so. He has a secret hidden away in his quarters and we aren't talking about a packet of purple snacks. The more Andrea tries to convince her that everything at Woodbury is fine, the more anxious and desperate she is to leave. When Michonne confronts the Governor, he looks set to release a couple of grisly truths of his own . . .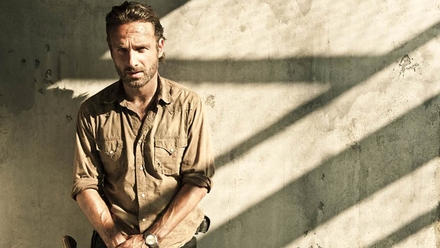 Kumbh Mela: The Greatest Show on Earth, 9.00pm, BBC Two
In February this year almost a hundred million people gathered in India for an incredible celebration of Hinduism. Picture the scene, a hundred million people, the largest religious gathering in the world – little wonder it happens once every twelve years. For 55 days people celebrate the Great Kumbh Mela in Allahabad, the most holy site in India, where Hindu's believe two sacred rivers meet. Pilgrims come to cleanse themselves in the sacred waters and to pray, before emerging renewed. For many this is a once in a lifetime spiritual experience and this documentary is a rare and wonderful insight into the lives and beliefs of a number of British pilgrims who make this remarkably journey.