The Sunday Game Live, Great Irish Journeys and the Great Military Road are all worth a watch today.
The Sunday Game Live
1.30pm, RTÉ Two

Michael Lyster is joined by Cyril Farrell, Liam Sheedy and Tomás Mulcahy for the All -Ireland Senior Hurling Championship quarter-final double bill live from Semple Stadium, Thurles. First up is Cork v Kilkenny (throw-in 2.00pm) with commentary from Marty Morrissey and Michael Duignan followed by Galway v Clare (throw-in 4.00pm) with commentary from Ger Canning and Donal O'Grady. Later in The Sunday Game, at 9.30pm on RTÉ Two, Des Cahill (pictured) and guests review the weekend's Championship action. The All-Ireland Senior Football Championship Round 4 qualifer will have been the matter of yesterday's The Saturday Game, RTÉ Two, bound to be a talking point.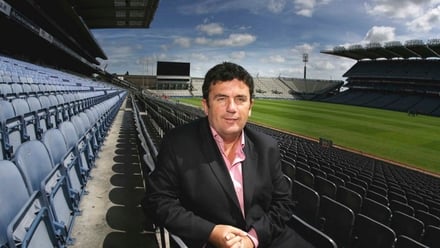 Great Irish Journeys
6.30pm, RTÉ One
Daithi Ó Sé explores the story of the Michael Dwyer and the Great Military Road. As the seat of British power historically, Dublin was the place through where Irish rebels had to escape. There are two tales here: the first is of Red Hugh O'Donnell who escaped from Dublin Castle, not once but twice; the second time in 1692 travelling along the Poddle river, into the Liffey and from there into the Wicklow mountains. Just over a century later in the wake of the 1798 rebellion, the Wicklow mountains again proved a hiding place for the Irish. This time though the Empire wasn't going to fail. It would build a road to open access to the mountain and to get their hands on one of the last remaining leaders Michael Dwyer. The road took nine years to build. The Military Road ensured that Dwyer was eventually captured, and sent to Van Diemen's Land, but his story and the story of the road doesn't even end there. Final in Series.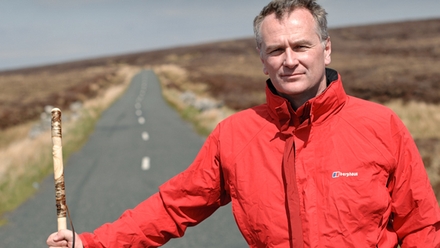 The Mill,
8.00pm Channel 4
In this new drama series set in the Industrial Revolution period, the apprentices are led by actress Kerrie Hayes as the real life Esther Price (see picture) a feisty Liverpudlian who risks her job at Quarry Bank Mill to stand up for justice. Just before dawn, the bell wakes the young apprentices for another 12-hour shift at the mill. The ruthless staff overseer Charlie Crout (Craig Parkinson) forces a young female apprentice to leave the factory floor with him against her will. His absence leads to a serious accident, but can the apprentices risk sticking together to reveal Crout's negligence to the mill owner? The four-part drama also stars Daniel Bate (Matthew McNulty) as a progressive young engineer with a troubled past and Aidan McArdle as political firebrand John Doherty.