Director Morgan Spurlock has confirmed that Taylor Swift will not feature in the upcoming One Direction movie, This Is Us.
The 23-year-old singer dated One Direction star Harry Styles last year, but won't be in the 3D movie, which is due to hit screens next month, as they had parted ways before filming began.
Spurlock told Teen Vogue: ''It gets frustrating for them at times, because suddenly stuff gets printed that isn't even true, I saw an article that said, 'Harry Styles demands Taylor Swift be taken out of the movie.' But by the time we started filming in January, they had already split up.''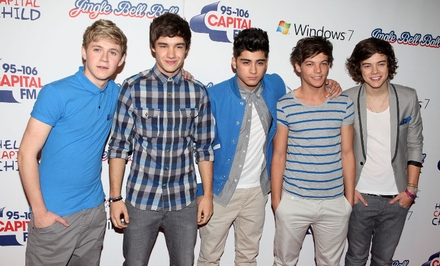 While Harry's romantic drama won't feature in the movie, producer Ben Winston, says their real lives are more exciting than fiction.
He said: ''The doc of what's happened to them over the last few years is more exciting than any script writer could ever write or come up with. So, therefore, you've already got a wonderful story that you're able to tell.
"And Morgan and myself and all of the team have done a job of portraying that really and showing who the boys are, what they've gone through, both the ups and the downs, within that.''
Watch One Direction's new video for the next single Best Song Ever
RTÉ is not responsible for content on external websites.