Hard Working Class Heroes, Ireland's annual festival and conference for new music, has put out the final call for applications from bands and artists.
HWCH returns to the streets and venues of Dublin over three days this October from Thursday October 3rd to Saturday October 5th and the deadline to apply to take part is this Friday, July 26th.
Bands and artists who have played at the event, which is now in its eleventh year, have included The Strypes, Fionn Regan, Villagers (pictured below), Halves and Delorentos all of whom have gone on to land label or publishing deals.
Applications will be through First Music Contact's own Breaking Tunes site. Go to http://hwch.net/ and click on the "BANDS APPLY HERE" button.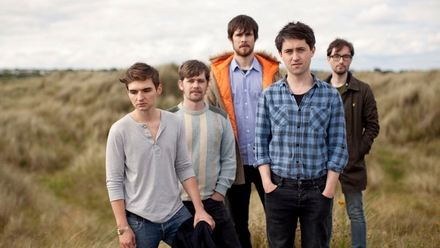 Organisers have also launched the inaugural Hard Working Class Heroes Digital, a new part of the festival which aims to "directly mirror for tech companies working in the entertainment sector what HWCH does for music."
Applications are being accepted through FMC's own Breaking Tunes site. Log on to www.hwch.net now and click on the "BANDS APPLY HERE" button. The judging panel for applicants will be made up of music industry professionals from around the globe as well as international festival programmers.
Applications for the inaugural HWCH Digital close on the same date.