The Celebrity Masterchef cooks are busy at work for a party to mark the Gathering in Drogheda, (9.30pm RTÉ One) while John Creedon follows in Michael Collins' footsteps in Great Irish Journeys,(6.30pm RTÉ One.) Meawnhile, on BBC One,The White Queen is pregnant again, 9.00pm BBC One.
Celebrity Masterchef
9.30pm RTÉ One
In tonight's episode the seven remaining cooks will be split into teams by Nick and Dylan, as they are asked to cater for a dinner party celebrating The Gathering in Drogheda. Hosted by entrepreneur Gavin Duffy and his wife Orlaith Carmody, the contestants must create a memorable night for the guests who are visiting American friends, local food producers and business people. The party will dine on locally-sourced food produce. The guests will have the deciding vote on which course tasted the best. Unbeknownst to the cooks, the two teams that fail to impress the dinner party guests will return to the MasterChef kitchen the following day where they will have to undertake a Mystery Box challenge. After the challenge, one of them will lose their apron and leave the MasterChef kitchen.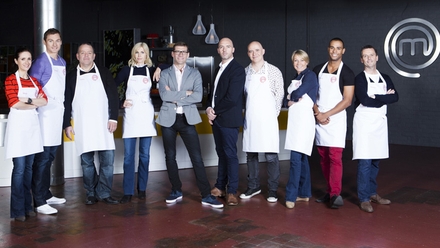 Great Irish Journeys
6.30pm RTÉ One
The last 24 hours in the life of Michael Collins reveal much about his character, and accordingly John Creedon sets out to retrace the Big Fellow's journey into West Cork that fateful day. En route John meets a variety of historians who explain what happened and where and he also talks to Collins' grand-niece. Was his visit to Cork a premature victory parade and if so, how much of what happened did Collins bring on himself? "I think a lot of people will find this programme interesting, " says John. "We reassembled the entire convoy from that morning on August 22, 1922 – the outrider, the troop-carrier with soldiers on board – and we have the actual armoured car that was used on the day.'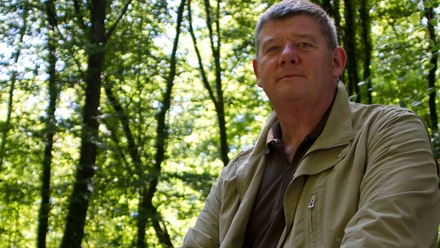 The White Queen
9.00pm BBC One
Elizabeth faces an uncertain future as all she holds close is threatened. She is pregnant again but feels unease at Edward's closeness to his brothers. Their plan to send her baby son away to become Prince of Wales is upsetting, but the discovery that Edward has taken a mistress shakes the very foundations of their marriage.When Jacquetta reveals her heart is weakening, Elizabeth faces losing her strongest ally and closest confidante. Anne is forgiven by Edward and is made his brother George's ward. Anne fears he wants to control her and keep her fortune. Her sister, Isabel, is terrified of alienating the York court by further disloyalty and sides with George, making Anne a virtual prisoner.