TV picks for Monday, July 15th
Run, Channel 4, 10.00pm
Olivia Colman has come a long way since playing Sophie, David Mtichell's love interest in the early series of Peep Show. She has become the latest UK actress to be threatened with the expression "national treasure" and it's easy to see why following her recent role in ITV's none blacker crime drama Broadchurch. Tonight, she takes the lead role in Run, a four-parter that will be shown over the next four nights and which weaves together the stories of four seemingly unconnected people facing life-changing decisions.In tonight's opener, Carol (Colman) is a tough single mother striving to keep her family together in a South London council estate. When her teenage sons commit an act of random violence that results in the death of a stranger, Carol has to choose between protecting her children or doing the right thing.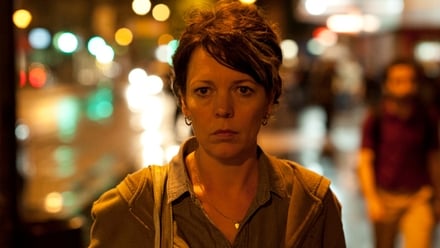 The Beatles: From Liverpool to San Francisco, Sky Arts1, 5.30pm
Had enough the greatest band of all time? Nope, neither have we. The Beatles legacy may best be heard on their albums but before they took the momentous decision to quit playing concerts in 1966, they were one of the hardest gigging acts of the era. They had honed their sound in Hamburg, back home in The Cavern and farther afield but once they hit the stadiums of the USA, the screaming pandemonium became too much and The Fabs played their final concert in San Francisco's Candlestick Park on August 29th 1966. This documentary charts that period of their lives and how they rocketed from obscurity in Liverpool to stardom and became a cultural force that helped change the world.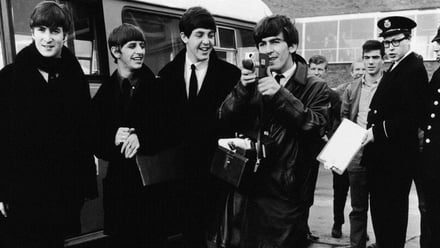 The Beatles
Count Arthur Strong, BBC2, 8.30pm
Surreal characters and even more surreal situations, it can only be the new sitcom from Fr Ted co-creator Graham Linehan. Actually it's co-adaptation from fellow writer (and the Count himself), Steve Delaney from the BBC 4 radio show of the same name. Count Arthur Strong is a former variety star living in the north of England afflicted with malapropisms, memory loss and other problems. Each week we follow the Count in his daily business as he causes confusion in almost every situation. In tonight's second episode, the Count ends up on the run, dressed in Victorian costume, in an ice cream van after he's rumbled while running very dodgy Jack The Ripper tours.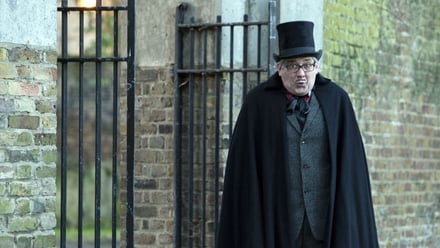 Alan Corr