The White Queen, the lavish, and indeed compelling period drama continues on BBC One at 9.00pm. The Sunday Game Live features Munster Senior Hurling Final as Limerick take on Cork, throw-in 4.00pm. Also, Evelyn O'Rourke endures harsh conditions in Great Irish Journeys, 6.30pm, RTÉ One, as she traces the forced march of O'Sullivan Beara.
The White Queen
9.00pm BBC One
Based on Philippa Gregory's best-selling novels, the sumptuous, well-paced period drama, starring Rebecca Ferguson, continues. Warwick has restored King Henry VI to the throne but, doubtful of George's loyalty, has ordered his daughter (and George's wife) Isabel back to England to keep him on side. Warwick's younger daughter, Anne, is forced to trust her former enemies and travels with Margaret of Anjou to fight against York. They plan to sail back to England but a storm delays their travels.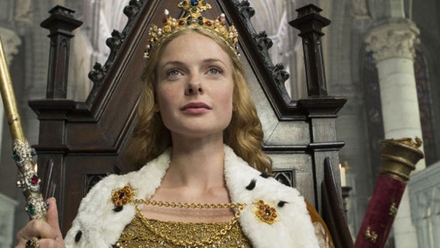 The Sunday Game Live
3.15pm RTÉ Two
Highlights include live coverage of the Munster Senior Hurling Final as Limerick take on Cork at the Gaelic Grounds. Michael Lyster (pictured below) presents live coverage from the Gaelic Grounds in Limerick, throw-in at 4.00pm. Later that evening, in The Sunday Game (9.30pm, RTÉ Two) Des Cahill presents a look back at the weekend's Championship action.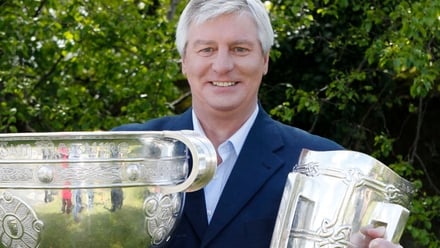 Great Irish Journeys: O'Sullivan Beara And The March To Oblivion
6.30pm RTÉ One
Dónal O'Sullivan Beara's forced march from West Cork to Leitrim in the depths of winter is one of the last great stories of Gaelic Ireland. This wasn't the movement of an army, rather the flight of 1,000 men, women and children running for their lives from the English and being harassed en route by the Irish. A thousand people started the journey, 35 arrived at their destination 14 days later. Over four centuries later, Evelyn O'Rourke (pictured) walks the route, enduring some of the harshness of that journey. Ultimately she finds though that the story doesn't actually end in Leitrim, but rather in the Court of Philip of Spain.