Panti, Ireland's leading drag artist, talks about how he first came out as gay and how he deals with his HIV status on the first episode of Aoibhinn Ní Shuilleabhain's new RTÉ Radio 1 show this Sunday morning.
In the hour-long interview for Aoibhinn & Company, Rory O'Neill aka Panti, reveals that growing up as one of six children in Ballinrobe, Co Mayo, he felt a sense of disconnection and that it was only after reading Desmond Morris' book Man Watching that he understood what he really was - a gay young man.
'I didn't really know what gay was in the early 80s. It wasn't something I could grasp or understand," he tells Aoibhinn during the interview. "It was a slow burning realisation but reading Man Watching was like a light going on.'
Once Rory came out, during his first year at College, he says he set about "becoming the gayest person in the world."
He also speaks reflectively about his HIV status and says that when he was first diagnosed, it was like a death sentence. "When you're first diagnosed it becomes like you're managing your own demise.'
But 18 years later, thanks to medical advances and improved therapies, he is still fit and healthy.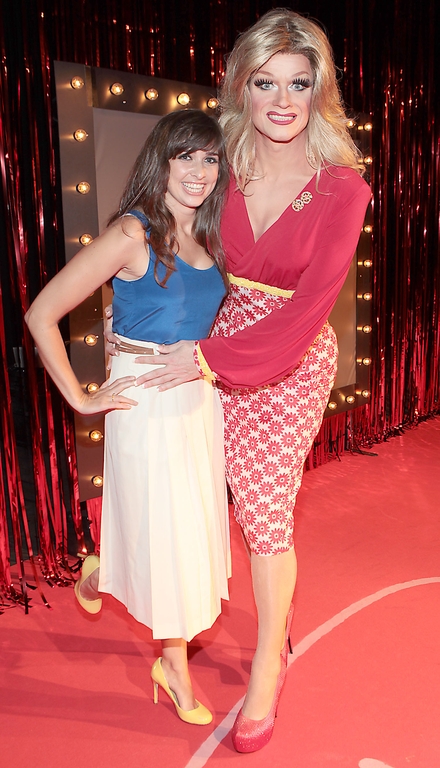 Each Sunday morning, Aoibhinn will be joined in studio by guests for an in-depth hour-long interview about their life and times, the passions that drive them, the influences that formed them and will choose music that is part of the sound track of their lives.
The first episode of Aoibhinn & Company airs this Sunday morning, July 14th, at 10am on RTÉ Radio 1.