A resident of Walford Square will be seriously injured in an up-coming car crash. Warning: Spoiler Alert!
It's been a while since, Phil Mitchell, has been shot, bludgeoned or attacked, but this autumn, the baddest man in soap, will be left fighting for his life once again.

Things go horrible wrong when Phil gets involved in a dodgy business deal with newcomer Carl White which leaves him in a bad state after an explosive car crash.

While exact details of the major stunt sequence are being kept under wraps, insiders have told Digital Spy it will feature a helicopter and a flipped car.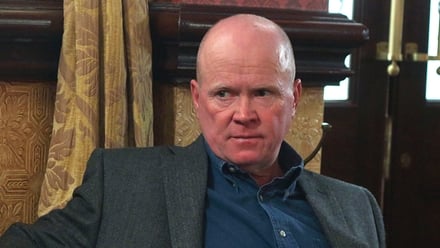 Phil Mitchell's life will be left hanging in the balance once again
An EastEnders said: "The crash is going to change things for many residents in Albert Square. There will be serious repercussions and with the twists and turns we have planned for the aftermath, everything might not be as it seems."
Whether Phil returns to the Square alive is yet to be determined, but one thing that has been revealed is that this incident kick-starts a huge autumn season for the soap which will see the Mitchell family back at the forefront of the show.
EastEnders' executive producer Lorraine Newman explained: "A suitably explosive start to a jam-packed autumn and winter full of love, romance and reprisals. Treats for audiences old and new. And one literal vanishing act... It's time to take your seats!"