Busy Phillips has given birth to her second daughter.
The actress and her husband, screenwriter Marc Silverstein, welcomed the new addition to their family on Tuesday, July 2, her representative confirmed to People.
"Everyone is healthy and happy," the spokesperson revealed, adding that the baby girl weighed in at 8.5 lbs. The couple have not yet chosen a name.
Phillips tweeted a black and white photograph of herself cuddling her newborn on Wednesday.
The Cougar Town star and Silverstein are already parents to four-year-old daughter Birdie Leigh.
In April, Phillips told The Huffington Post that Birdie was excited about the new addition to their family.
She said: "My daughter is super excited. She's actually incredibly helpful and … she's really understanding things, when I say like, 'Mom can't carry you right now because the baby in her tummy is pressing down on her bladder!' She understands what that means and she's cool with it."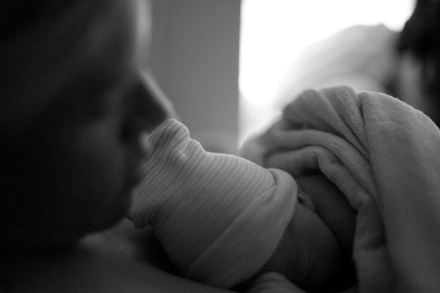 Image copyright Busy Phillips/Twitter