Matthew Perry's new sitcom starts tonight on RTÉ Two; a truly shocking Bobyshock on Channel 4; and TG4's live coverage of Wimbeldon begins. Check out our telly picks for today, Monday, June 24th
Go On, RTÉ Two, 8.30pm
Our old Friend Matthew Perry stars as Ryan King, a recent widower and sports talk radio host ready to get back to work after the loss of his wife, in this new sit com. Naturally, Ryan's alpha-male boss, Stephen, played by John Cho of Star Trek and Harold & Kumar fame, has a different plan in store for him, making him attend grief counselling before returning to the air. A reluctant Ryan finds himself in a support group for "life change," where he meets an oddball cast of characters, all with their own back stories filled with varying degrees of loss. Here's hoping this is better than Matt Le Blanc's post-Friends sit com Joey.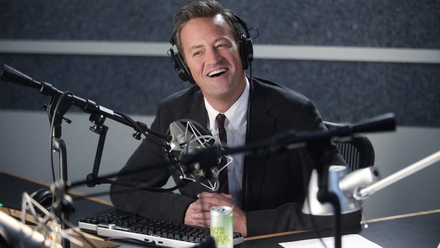 Wimbledon Beo, TG4, 1.00pm
TG4 is back with its Wimbledon coverage and will be broadcasting all 13 days of the 2013 Wimbledon Tennis Championships from the hallowed grass of the All England Lawn Tennis Club. The live coverage begins today at 1.00pm with the Mens' and Ladies' Championships and goes all the way to both finals on the weekend of July 6th and 7th. Commentators Brian Tyers, Aoife Ní Thuairisg (pictured below) and Mac Dara Mac Donncha provide live commentary with all the action from the big matches. In addition to the live TV coverage, the channel will also provide live action on the TG4 Player on www.tg4.tv. TG4's website will also include detailed results, the Order of Play and regular Championship updates.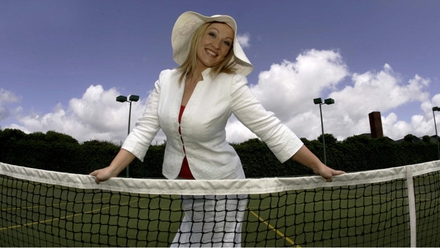 The Man With The 10-Stone Testicles: A Bodyshock Special, Channel 4, 9.00pm
This is the extraordinary story of 49-year-old Las Vegas resident Wesley Warren Jr, a man who lives with a rare medical condition so severe that he can't wear trousers, walk normally, go to work, drive a car, have sex, or even sit down without the help of a milk crate. His story highlights the failings of the American healthcare system, which has arguably some of the best doctors in the world, but only for those who can afford them. While the medical profession are unsure what caused Wesley's condition, for him it all started one night in late 2008. Wesley accidentally knocked his testicles while turning over in bed, causing a sharp shooting pain, and the tissues around his testicles began to swell. They've been growing bigger ever since. In a case reminiscent of the tragic 19th-century 'Elephant Man', doctors refer to his mysterious condition as scrotal elephantiasis or scrotal lymphedema, characterised by excess watery fluid collecting in tissues of the body. Things have got so bad that Wesley can't lead anything resembling a normal life. This intimate documentary gives a unique insight into Wesley's daily struggles, his humiliating encounters and the life-or-death operation he faces to cure this shocking ailment.