Justin Bieber has thanked his fans for helping him to reach the 40 million mark on Twitter keeping him in the number one spot on the micro-blogging site.
Writing on his Twitter page, @justinbieber, the 19-year-old said: "#40MillionBeliebers – thank u. I love u. #grateful [sic]"
He later added: "#40Millionstrong" and the hashtag then started trending worldwide yesterday.
He followed that up with a screenshot of when he had just 40 followers when he joined Twitter in September 2009.
The singer now has 40,068,979 followers on Twitter.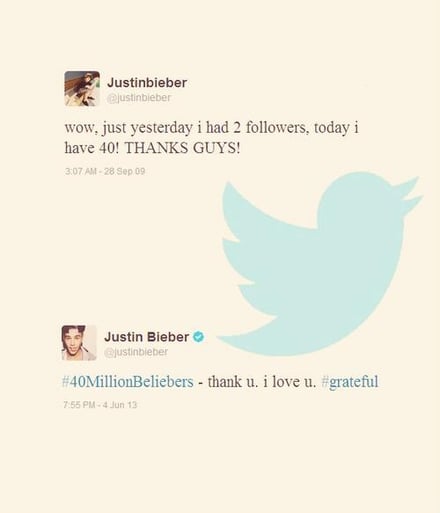 Justin Bieber takes a look at his Twitter progress