Bridget Mendler is the latest Disney kid to launch a music career but is her debut album more than just a Mickey Mouse affair? Alan Corr talks to the all-American teen about her acting career, why she has no advice for the one they call Bieber, and the importance of family

You may not have heard of her but Bridget Mendler has the kind of potential than can make the bleary eyes of record company execs light up with dollar signs.
The 19-year-old from Washington DC is the star of hit TV series Good Luck Charlie, a slice of cutesy American family life which has become the most-watched thing on The Disney Channel.

She plays Teddy Duncan, a teenager who makes a caring, sharing video diary for her little sister Charlie and the series, which debuted two years ago, has peaked at 50 million viewers. So lots of learning and lots of hugging. It only seems natural that young Miss Mendler, like numerous Disney brats before her, should make the career hop, skip and jump into pop stardom, right?

She has just released her debut album Hello My Name is . . . and it's a carefully-engineered but catchy mix of sass and sweetness. On the phone from the states, Mendler is a curious mix of Miss Teen beauty pageant contestant and record company marketing executive. She talks about her "album experience", and the importance of writing about "concepts that can be appreciated by multiple ages."
Behind that sing-song voice there may lie a more steely determination. "The thing for me was that I wanted to be playful on this album," Mendler says in that cupcake and cola accent. "It's the first time I'm putting out my own music and I'm really discovering what it was to make pop music so I wanted to mess around and see what came about and this is what was honest for me at the time and you know, if I had wanted to write sugary pop I would have done that but that wasn't what I was feeling."

She wasn't feeling overly in the mood to write endless ditties about love either. "Hmmmm no! I think my album has romantic songs but there is so much more going on in life than just that," she says. "Most importantly I don't think that should be the centre of anyone's world. But it is a really exciting time to be learning about relationships and it's obviously something I'm growing up with."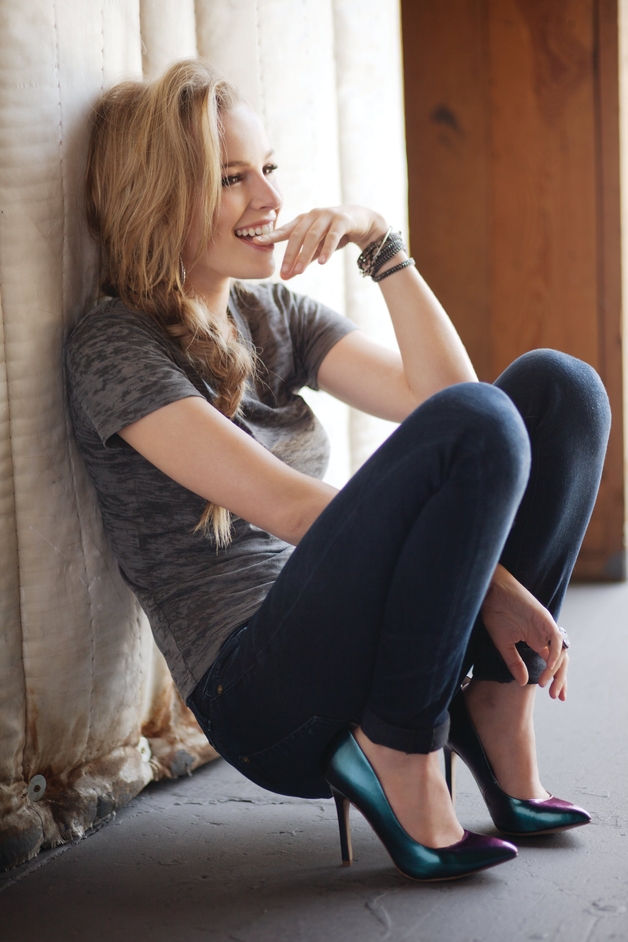 Hello My Name Is . . . has got sugar rushes aplenty but when Mendler mentions Bob Dylan and Lily Allen as influences, the casual listener (and, let's face it, the obsessive fan) might be surprised. "Bob Dylan was the music I was definitely influenced by earlier on and he stuck with me because he is such an individual. He's such a special lyricist and he really had the ability to speak for his whole generation through saying things in a poetic and creative way."

And what about Irish acts. "Ummm . . . is Van Morrison Irish? He's great. Brown Eyed Girl, you can't do better than that! Are The Script Irish? Yeah? They're great as well."
Watch the video for Mendler's single Ready or Not here:
Mendler joined Disney in 2004 and as well as the top-rated Good Luck Charlie, she's also starred in The Wizards of Waverly Place alongside Selena Gomez. She's also been in Disney movie Lemonade Mouth and the lucrative tween market was sewn up with a role in Alvin and the Chipmunks: The Squeakuel.

However, she came up against a less, shall we say, disciplined side of the industry when she worked on a film with Lindsay Lohan called Labor Pains back in 2009. For some reason, it kept being pushed back due to various conflicts and problems.

Lohan, a good actor with a colourful personal life, is another former teen star who has had a less than smooth transition into adulthood. Something that the one they call Bieber may be experiencing right now. Mendler, who worked with his on/off/do we really care? girlfriend Selena Gomez, is of course diplomatic on the subject.

"Um well I think I can't really access the situation without knowing his side of it but sometimes I have a hard time and people make judgements on a situation without really knowing what's going on in his life. I dunno, that's kinda where I stand on it."

Ten years ago, Mendler's fellow Disney graduate Britney Spears was in a similar situation. Assailed by media, old and new, it must be easy to snap under the pressure? "Yah it is and that's why it's so important for some people to have people sticking up for them and looking out for them because sometimes it's hard to say no to work especially when they're really fun things to do but you have to remember you can only capable of so much."

Naturally, her family are very protective and she's close to her younger brother Nick who also has an interest in performing. "He's wonderful, last year he passed me in height so it's so weird to be looking up at him now," Mendler laughs. "He's really sweet and he's a really smart kid and he's such an individual and I really admire that. Also, we're both the only left-handed members of our family and I don't mean to be left hand elitist but I'm just saying . . . "

Mendler's immediate plans include continuing to work on Good Luck Charlie and then touring her album. It looks like a TV show that can fetch 50 million viewers won't be cancelled anytime soon. "We love working on the show and I will work on it as long as they want me to. I think it's been successful because it's a normal family show and people like that. It's real to life."

Hello My Name Is . . . is out now

For more on Bridget go to: bridgitmendlermusic.com www.facebook.com/BridgitMendler twitter.com/bridgitmendler