Chris Brown's dad has said that his son should find a new girlfriend and that the bad boy pop star's relationship with Rihanna could end in tragedy.
Speaking to The Sun, 48-year-old Clinton Brown said that he doesn't believe that Rihanna and Chris are compatible. "I really didn't want him and Rihanna back together – because of the scrutiny and because they are two individuals who are whimsical. You don't have the balance".

"You need to have a balance in a relationship. You need to have someone who is spontaneous but you also need someone who is grounded and logical."

Clinton, who works as a prison guard, also suggested that 23-year-old Chris' infamous attack on Rihanna, outside the Grammys in 2009 was not just his son's fault.

"One has to assume because they are back together it wasn't one-sided. You just have to imagine that it was a circumstance in which they both had a disagreement."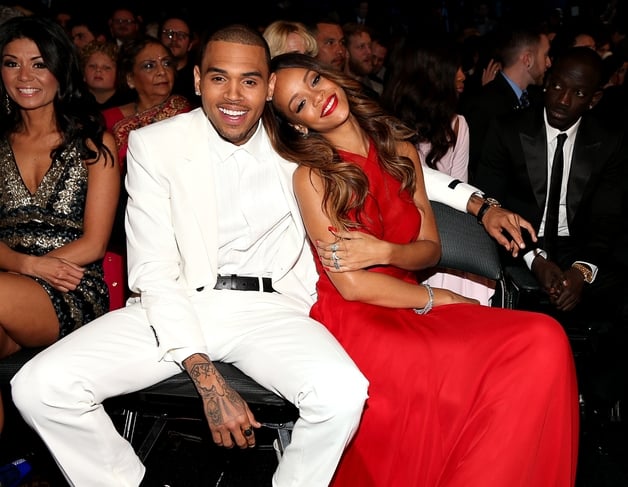 Brown and Rihanna at this year's Grammys last February

He told The Sun that he has other women in mind for his son, including actress and singer Jordin Sparks, "I personally liked Jordin Sparks. She's a wholesome young lady, very pretty. Of course, a lot of the times we don't want the nice, conservative types."

He also praised Chris' on-off ex-girlfriend Karrueche Tran: "I liked her a lot and as a matter of fact I told him that. They seemed to get on terrifically."

However, Clinton added that no matter what he thinks of his son's current choice of girlfriend, it is Chris' choice and that he only wants him to be happy.

"Even if I gathered a bunch of people with signs and said, 'Stay away from Rihanna, stay away', Chris will do what Chris wants to do. That's his choice and I want him to be happy at the end of the day."

But he said that he sometimes looks at previous high-profile tragedies and hopes the same fate does not befall his son. He mentioned Whitney Houston, Michael Jackson and Amy Winehouse as stars who have died too soon.