Justin Bieber has seemingly confirmed his reconciliation with ex-girlfriend Selena Gomez in a number of snaps posted online by the singer.
Rumours this week suggested the pair had rekindled their romance when 20-year-old Spring Breakers star Gomez flew to Norway to be with the singer while he is on tour, the Instagram posts now seem to confirm the news.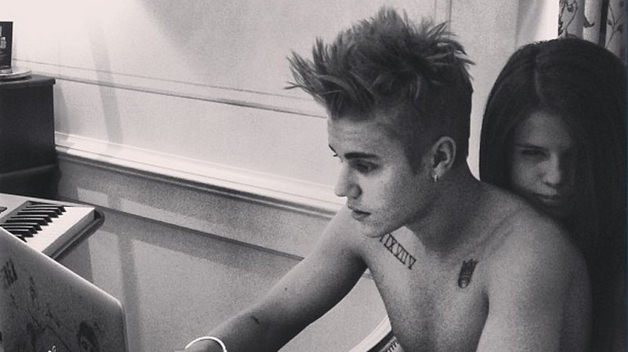 Are Justin and Selena making beautiful music together again?
Bieber posted a picture last night showing Gomez hugging him in a hotel room, with the caption "You've been makin' music for too long baby come cuddle me" - her."
Bieber performed last night in Helsinki, Finland. His European tour has not been without controversy with the 19 year-old becoming embroiled in a fight with a photographer in London and having his tour bus was searched by police in Sweden who found a stun gun and drugs on board.