Actress Reese Witherspoon has issued a statement saying she is "deeply embarrassed" after she was picked up for disorderly conduct when police stopped her husband after his car was seen driving erratically.

The incident occurred on Friday night in Atlanta. Jim Toth was later charged with driving under the influence and for not staying in the lane, says The Hollywood Reporter.

TMZ said the actress was taken into custody after allegedly becoming upset and getting out of the car twice.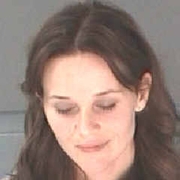 The actress issued a statement late yesterday saying "Out of respect for the ongoing legal situation, I cannot comment on everything that is being reported right now. But I do want to say, I clearly had one drink too many and I am deeply embarrassed about the things I said. It was definitely a scary situation and I was frightened for my husband, but that is no excuse. I was disrespectful to the officer who was just doing his job. I have nothing but respect for the police and I'm very sorry for my behavior."
The couple married in March 2011 and have a son. The actress is currently in Atlanta shooting the film, The Good Lie.