Suit & Tie singer Justin Timberlake has revealed that his close friend and Late Night host, Jimmy Fallon, interrupted his wedding speech after he walked down the aisle with Jessica Biel last October.
The 32-year-old singer admitted that he was shocked when Fallon, who was one of the 150 guests at the wedding, interrupted Justin during his intimate speech to his bride.
Speaking to Time magazine, Timberlake recalled: ''Picture this: I'm in the heart of an impromptu speech at my wedding reception in front of 150 guests, pouring it out to my lovely new bride.
''You could hear a pin drop. I paused for just a moment in between thoughts. And then there was Jimmy, shouting a joke from his seat, sparking an improv between the two of us that went on for a good five or 10 minutes and had all our guests roaring with laughter.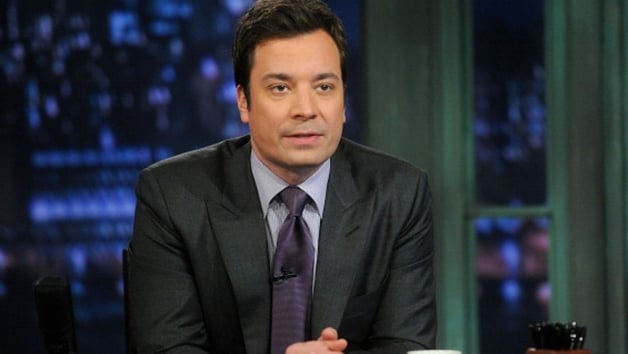 Justin Timberlake was shocked by Jimmy Fallon's wedding prank
The Cry Me a River singer further admitted that he knows guests will remember Fallon's joke "forever," adding: ''Interrupting the groom's speech at the wedding reception? Cracking jokes when your buddy is looking desperately for the words to say that he hopes his wife will remember forever?
''It turned into a moment that everyone there will remember forever. Anyone else would have bombed on that stage. And then I would have kicked their ass.''