A new drama about Andy Warhol which starring Kylie Minogue and Peter Serafinowicz as an actor playing the pop artist airs tonight on Sky Arts.
Kylie will also be joined by Dr Who's Matt Smith and Homeland's David Harewood in Hey Diddly Dee, a dark comedy centred around a stage play about Warhol.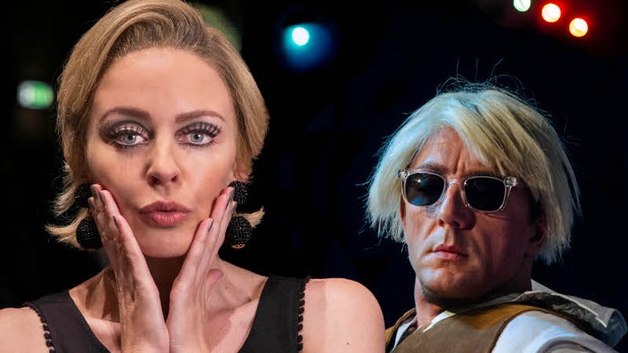 Kylie with Peter Serafinowicz in a scene from Hey Diddly Dee
Minogue's character is said to be inspired by Edie Sedgwick, the actress and socialite who starred in several of Warhol's experimental short films in the 1960s.
Hey Diddly Dee is the latest in Sky's Playhouse Presents series and it airs tonight on Sky Arts1 at 9.00pm tonight.