With his award-winning Irish drama Pilgrim Hill set to open in cinemas tomorrow, Friday April 12, Kerry writer-director Gerard Barrett has been telling RTÉ TEN about his quest "all over Kerry and Limerick" to find a real-life farmer who could play the lead role.
Made for just €4,500 with a loan from Barrett's Credit Union and shot in one week, Pilgrim Hill tells the story of Jimmy Walsh, a bachelor farmer caring for his elderly father in Kerry who reaches a crossroads in his life during one tumultuous week.
The film features a stunning performance from Joe Mullins in the lead role and when asked by RTÉ TEN how he found Mullins after such a long search, Barrett replied: "I always felt the actor had to be a farmer because I wanted the hands – he had to have those farmer's hands, because they're big and they're cut and they're torn.
"I saw a play one night, he was in it, and I said: 'That's my Jimmy Walsh on the stage'. I met him afterwards, we had a chat, I gave him the script, he rang me that night, he said: 'I love it; I want to do it'.
You can watch RTÉ TEN's interview with Gerard Barrett by clicking the link on your left.
"Subsequently, when we were working on it [the script] he was telling me about before he got married a couple of years prior to that he had a tough relationship with his father because he was living at home with him as a bachelor. We just started working on that; we started mining into that. And about three or four weeks before the film was shot, his father passed away.
"So a lot of the pain, I think, you're getting in the film is real pain. And that was beautiful in a sense because I think he kind of let a lot out that way, too."
Paying tribute to his star, Barrett said: "He's fantastic - the performance, I think, is amazing. The film is more about him than me, to be honest with you, because I only did my job but he was front and centre.
"Once Joe went on camera he really lit up. I was like, 'Wow'. His eyes – this guy has such a presence on screen and once we started shooting it was amazing. I even still take a lot from it [the film] when I watch it again because Joe's performance is so good – I'm seeing things I never saw before."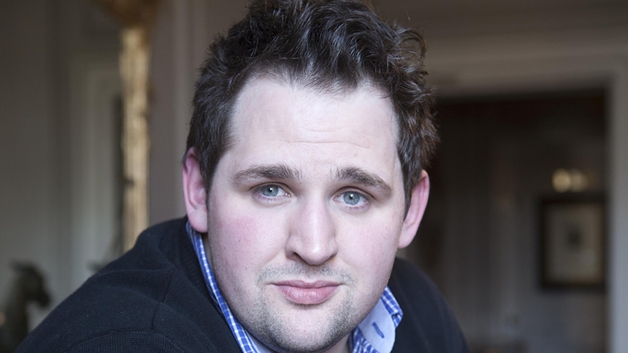 Pilgrim Hill writer-director-editor-producer Gerard Barrett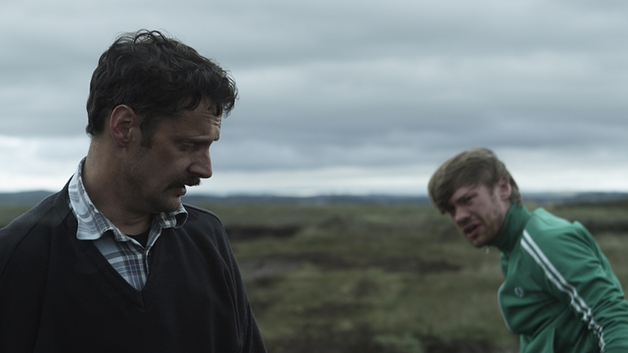 Joe Mullins (l) with his Pilgrim Hill co-star Muiris Crowley