Seconds out, round two! It's fisticuffs again for svelte Jack (Scott Maslen) and softly handsome Phil (Steve McFadden) in EastEnders on BBC One and RTÉ One tonight, Tuesday April 9, at 7:30pm – see the pictures.

The duo's latest playground regression takes place when they are locked in an office at R&R as part of a stag-do prank.

Phil starts running his mouth off about Jack's relationship with wife-to-be Sharon (Letitia Dean) and when he discovers that Ronnie has left a message on Jack's phone, he tries to take the phone from him...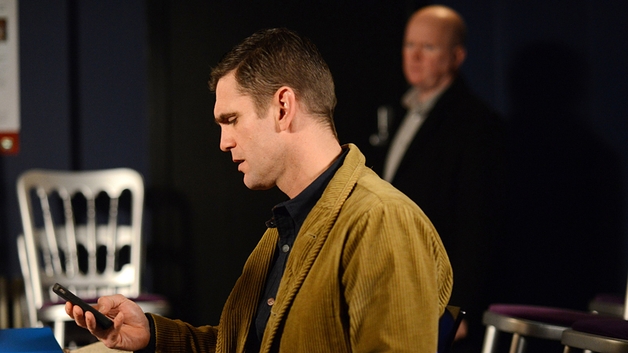 Is battery anxiety at the root of Jack's problems?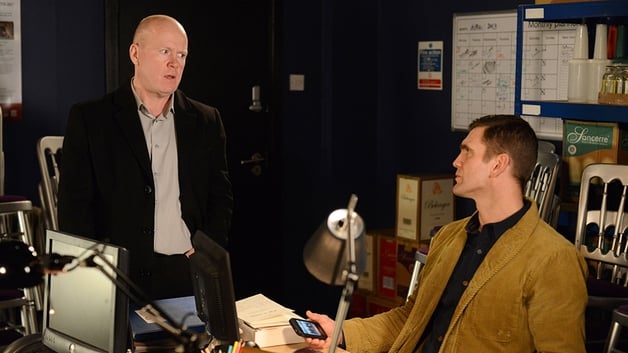 Or has Phil just proposed a wedding day duet on Ebony and Ivory?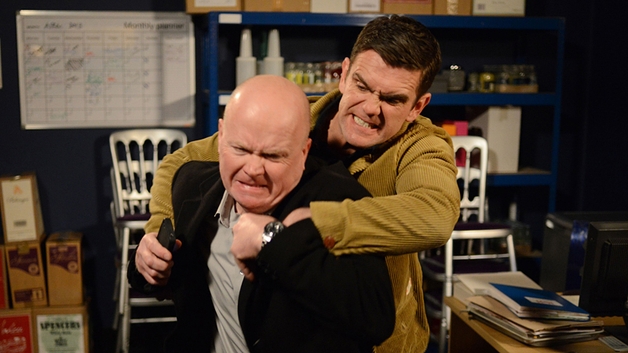 Either way, Phil must've been one ferocious-looking toddler - imagine taking the bottle off him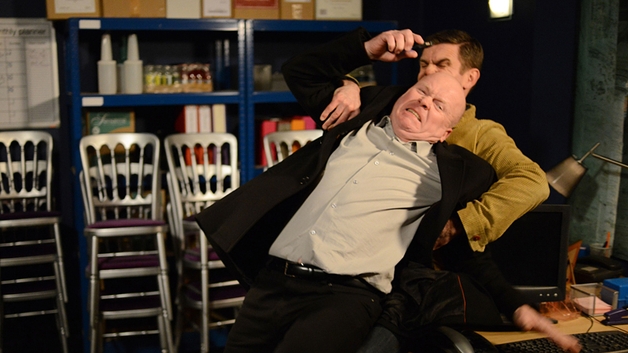 Let's hope they'll continue this in leotards next week