Coronation Street's Debbie Rush (Anna Windass) talks about the upcoming storyline where she will be investigated for child abuse after her adoptive daughter Faye implicates her.
Speaking to Itv.com, Rush says: "Anna gets a knock on the door from social services, who tell her that Faye's going to be interviewed by the police".
Troubled Faye resorts to desperate measures following months of disruption in her life now that her biological father, Tim (Joe Duttine), has turned up in Weatherfield.
When Tim decides to leave the cobbles, Faye makes up a story about her adoptive mother and reports her for child abuse.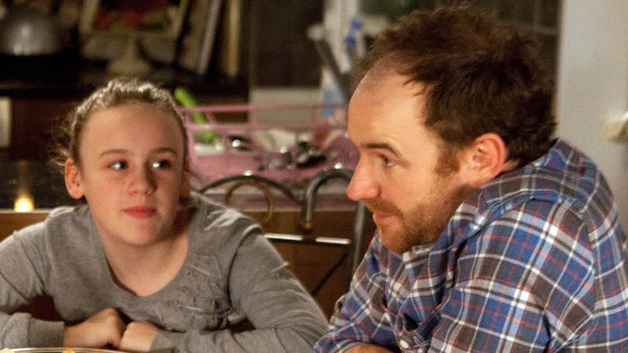 Faye and her biological father Tim have gotten close over the past few months
"She never thought Faye would tell such a bad lie about her mum, so it really comes out of the blue and shocks Anna," Rush continued. "Anna's very worried that she could lose Faye - she knows this is serious".
"Tim did threaten them with social services because of Owen's (Ian Puleston-Davies) volatile behaviour. Anna never mentions it, but we know that a year ago Owen slapped Faye, and that's always at the back of Anna's mind."
The actress continued: "She's absolutely devastated. I've not stopped crying since we've been filming it - the scenes are really heartbreaking. Anna can't quite believe that she's taken this little girl on, sacrificed so much for her and loved her like her own, and this is the betrayal she's getting.
"But we have to remember that Faye is only 10, she's a very confused little girl who's had an awful upbringing."